Ideal dental implants—key steps to creating a perfect match
Creating exceptional dental implants take a lot of practice, and the experts at Fox Dental Labs are happy to offer their assistance.

Apr 27th, 2016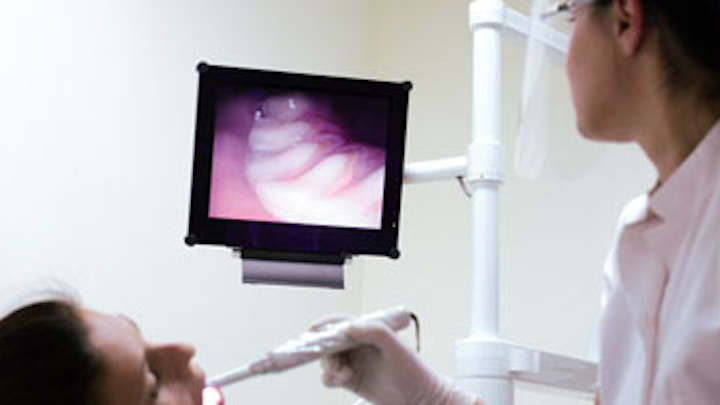 Experienced Fox Dental Services expert shares best practices to help dentists improve their results.
Implants are a growing and lucrative component of a dental practice, and the importance of the pre-op work cannot be underestimated. Fox Dental Services in Glastonbury, Connecticut, is a full service dental lab that has helped hundreds of dentists perfect their implant procedures for better patient results and reduced chair time.
"An implant requires precise planning to get it right the first time," said Brian Fox, owner of Fox Dental Services. "I look at the planning as a team effort. When building a house, it takes months of planning and making sure all the details are worked out before you really start the building process. The implant analysis is the time when all of the details are worked out, so there are no surprises at the end. Everybody gets what they want, or at least understands what's possible."
RELATED ARTICLE:Fox Dental Lab ensures patients' mouths are 'Made in America'

Perfect pictures
When shopping for an intraoral camera, Fox understands it may be tempting to buy the one with the most bells and whistles, but that won't guarantee success. He says that training is crucial. The user needs to have a grasp of basic photography concepts such as shutter speed, ISO, and lighting.
"You can't just point and shoot an intraoral camera regardless of how many features it has," he said. "Technicians need to understand the camera settings and use them correctly in order to provide the lab with the most accurate details of the patient's mouth, especially available bone material, and tooth color."
From the photos, Fox can then design the case with the doctor.
When asked if dentists have a tendency to want to cut corners, Fox said, "There are times that doctors think they know what the patient wants or what is possible to do. This is why we always hear that haste makes waste. In this case, the waste is chair time, revenue, and patient satisfaction." It pays to take your time.
Made in the shade
Fox notes that the esthetic of the new tooth is often most important to a patient's satisfaction. A perfect match the first time also eliminates repeat visits that reduce profits.
"It is nearly impossible to get a shade match unless the patient is examined under the exact lighting conditions of the lab," he explained. "We encourage dentists to send their patients to our facility so that we can guarantee the color is correct."
To ensure the best outcome, Fox offers free classes for dental office staff and free implant analysis work-up and troubleshooting to make the entire process much smoother.
Chairside copilot
Due to the precise placement required for implant surgery, Fox will sit chairside during a procedure to offer assistance if a dentist requests it. With more than 30 years of experience and dental training, Fox can help guide the implant for exact positioning the first time. He will also fixate the temperature appliance at the time of surgery.
"In many cases, the dentist asks for a consultation for the treatment from the beginning," he said. "From seeing pre-op models, to making the guided surgery guide for the bone reduction or bone graft based on the cone beam scan, to the final insertion, we figure it out together."
Patient age, medication, bone location and condition, bone density, bite, and chewing factors are also considerations that the lab takes into account in order to design an ideal replacement.
When asked what the feedback has been to this personal touch, Fox said, "After all is done, dentists are always extremely appreciative and patients are very happy with the results. That is the big payback. To see the case through is very rewarding."
Fox Dental has certification in all six types of implants: Iti, Branemark, Corvent (Dentsply) Steri-oss, Imz, and Calcitek. For high quality, the lab uses only American made materials. For more information, call (860) 633-2690.