Own your dental hygiene profession and license—because no one else will
"You are the only person that can be held accountable for your dental hygiene profession and your license."
Sep 1st, 2016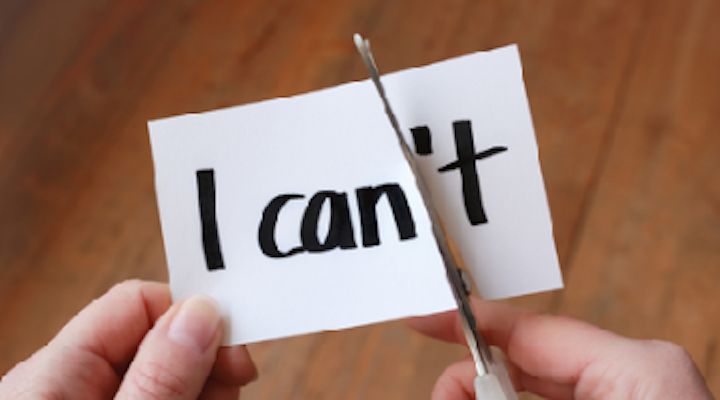 "You are the only person that can be held accountable for your dental hygiene profession and your license."
I was invited by international speaker and 2013 Sunstar Award of Distinction recipient Edie Shuman-Gibson, RDH, MS, to attend the course she presented at the 2016 RDH Under One Roof, "STOP the Peri-GO-Round: Problem Solving Strategies to Help Patients OWN Their Infection and Say YES to Treatment." I couldn't pass up the opportunity to hear one of my speaking inspirations. I left her course empowered and inspired by her ability to engage her listeners.
She reached the hearts of her attendees by stating this one simple thing: "Own your profession and own your license." Talk about chills down my spine! Edie stressed that we must adequately educate ourselves to provide the best treatment for the patient, then follow through with choosing the best treatment for the patient despite the demands put on by external forces. Her message resonated with me and brought to mind the lectures I taught in my ethics and jurisprudence course regarding ethical decision making and the dental hygienist's liability when providing treatment.
Related: What does your dental hygiene oath mean to you?
Her statement helped me to recall my last semester in dental hygiene school. As I listened to one of the final ethics lectures of the course, my professor explained that we should never let any decision we make cause us to lose our license. Years after receiving that lecture, my license still means everything to me. It has provided me the professional freedom I've always desired. After her lecture, I felt a strong desire to protect my license, seek the best treatment for my patients, and uplift our profession by the ethical decisions I would make. But it didn't always work out that way. There was no warning for what I was about to encounter as a new professional. Recent graduates and seasoned professionals are faced with obstacles that appear as insurmountable barriers in the name of insurance, production goals, personal biases, or staff peer pressure. Often, the concept of ethical decision making is eliminated or forgotten.
In my experience, I have found that there are three reasons why dental hygienists don't own their profession or license.
1. The misinformed idea that good jobs are low in quantity or do not exist
Have you expressed this sentiment? Have you given up in your search for quality and fulfilling work?
In some states, there has been an influx of dental hygiene schools, flooding cities with hygienists and making the ability to get quality work becomes a concern for many. Some may find it hard to find a practice in their region. Many have settled with working in practices that make clearly unethical decisions, yet stay for many reasons that cannot fit in this article. Hygienists are backed into a corner and don't own their profession because they perceive there isn't an alternative out there for them.
Let me reassure you that there are good practices still out there eager to find you—don't limit your abilities as a professional to general private practice. The opportunities for dental hygienists are vast and await you if you seek them. The CEO of the American Dental Hygienists' Association (ADHA), Ann Battrell, RDH, MS, stated "There may not be many opportunities in clinical practice but there is an endless amount of opportunities outside of clinical practice." Consider other professional roles of the dental hygienist, such as working in the public health sector, corporate business, research, advocacy, academia, or entrepreneurship. My biggest motivator to begin my own business was the lack of contentment I felt with my contribution to the profession of dental hygiene. Once I realized that I own my profession and control my career, I took a leap of faith and started Beyond the Prophy LLC. Once I came to realize the power I held, I gained true professional freedom. You are welcome to join me on this amazing journey!
2. Lack of empowerment
Have you felt defeated? Do you feel like a health care professional or a tooth scraper?
I met several hygienists at the 2016 RDH Under One Roof conference who were first time attendees, like myself. A few admitted that they had only attended dental conferences in the past. I gasped! They were missing out on so much opportunity to gain strength and courage to own their profession and license. How many other hygienists are out there that don't realize their potential because they are not attending dental hygiene conferences? Conferences such as the ADHA Center for Lifelong Learning and RDH Under One Roof are where you will build confidence and pride in your profession, have networking opportunities with like-minded professionals, become empowered and inspired, and learn to own your profession and your license. Attendance at these professional conferences has given me the blessing of building my tribe. I have found a group of professionals who uplift me, support me, and encourage me to own my profession.
Related: DO IT: 3 ways to refocus and overcome setbacks

Membership in my professional association has played a pivotal part in my professional journey of empowerment. The ADHA saw my potential and encouraged me to reach for the stars. Many leaders encouraged my passion and I wouldn't be where I am today if they didn't give me the boost I needed since the beginning of my professional career.
Lastly, at the 2016 RDH Under One Roof conference, there was a strong emphasis on whole body wellness. Dental hygienists are givers and often forget to care for themselves. There was a push for mind and body health; emphasis was placed on meditation, physical fitness, and nutrition. Taking the time for these three things will immediately make you feel like a million bucks and you will be ready to conquer the world!
3. Peer pressure
Have you made decisions that you knew were unethical or against your state regulations? Have you followed through with the dentist or office manager's orders even though you knew it was against your state's regulations for dental hygiene practice?
In the past, I worked in a practice where none of the staff members respected the dentist. Unprofessional, unethical, and disrespectful behavior was the norm. Unfortunately, as a young professional I fell quickly into the pattern of disregard because of the pressure from other staff members to follow suit. I am not proud of my decision, but I can let you know that it is one that I would never repeat. It was not of my character. If I continued on that path, I would not be where I am today. I share this with thousands of hygienists to let them know that not owning your profession can eventually be detrimental to your professional longevity.
For example, a friend of mine learned this lesson the hard way. She moved out of state and didn't realize that her new state license had passed the renewal time. When she discovered that she missed the renewal period by a few months, she informed the state board and her two employers. One employer made the ethical decision to wait until her license was renewed and her other employer told her she was overreacting and she should continue providing services. The result? The state board found out and consequently she has a permanent mark on her record that will follow her indefinitely, including a large load of legal fees. What was the employer's response? They denied any knowledge of their discussion. Ask yourself, if she had owned her profession or license, would she have made the same decision?
Or, take for example a dentist and hygienist who worked together for 20 years. The dental hygienist never adequately performed periodontal assessment on their patients. The dentist was sued by a patient for improper periodontal diagnosis and malpractice. After the litigation process, the dentist then sued the hygienist—that worked for him for 20 years—and won the case. Ask yourself: If the hygienist had owned her profession or license, would she have always chosen to ethically treat patients and assess their periodontal status?
Conclusion
Colleagues, I implore you to remember that we cannot evolve dental hygiene if we do not own our profession or own our license. You are the only person that can be held accountable for your dental hygiene profession and your license. When you are unsure of what route to take, think of all of your hard work, time, effort, and money invested in the hardest two years of your life! Protect and serve your patients as you promised in your dental hygiene oath. However, do not neglect to protect yourself and your own license! Own it with every fiber of your being! We are health-care professionals that have something valuable to contribute to our communities. We save lives and make a difference every day. Let's continue to make that difference and support one another as we strive to elevate our profession for the future generation of hygienists. OWN IT!
---
For the most current dental headlines, click here.

---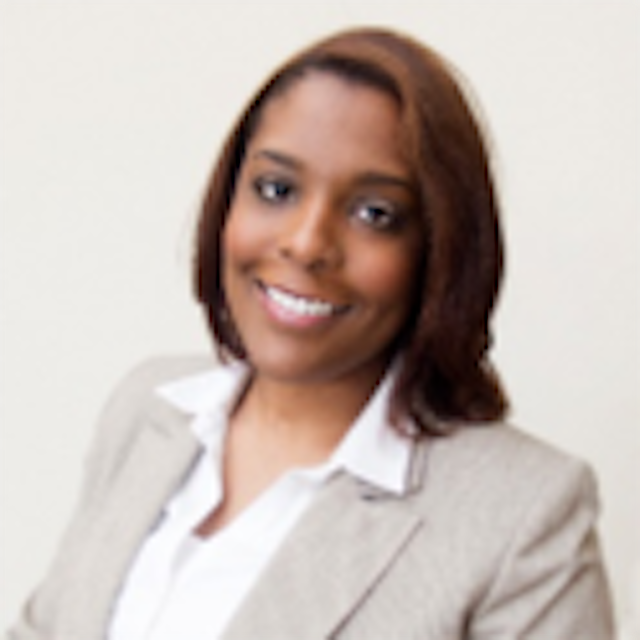 Jasmin Haley, RDH, BSDH, CDA, is the founder of Beyond The Prophy, LLC and has 15 years of experience as a clinician, educator, and dental assistant. Jasmin helps the hygiene community to think beyond the prophy and elevate the profession with excellence. Jasmin's goal in providing education is to encourage patient-centered care while upholding our professional oath. Jasmin is actively involved with her professional association and volunteers with the Oral Cancer Foundation as a screening team leader. She can be reached at beyondtheprophy@gmail.com.