Thursday Troubleshooter: How can new office manager effectively train acting (and very chatty) OM?
This new dental office manager needs guidance on how to train the acting office manager, who has been with the practice for more than 20 years and chats much too long with the patients.

Aug 23rd, 2018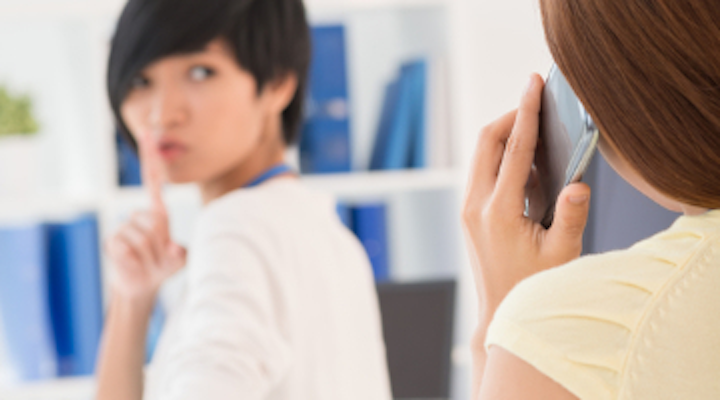 Nearly everyone has problems and concerns on the job, and sometimes you're just too close to a situation to solve something yourself. Share your concerns with Team Troubleshooter, and the experts will examine the issues and provide guidance. Send questions to megk@pennwell.com.
____________________________________________
QUESTION: I just started as the office manager in a dental practice. A lot of the employees have been here five-plus years, and one lady has been here for about 20 years. She is not familiar with the new technology and how offices run today, and she is very protective of her surroundings and thinks that I've been hired to take over her position. The office has not had an office manager in more than 10 years. The 20-plus year employee has been serving as acting OM but has never been given the title. I want to learn how to share with her effectively and make changes as far as phone etiquette, treatment presentation, and communicating with patients. She tends to converse about patients' lives, and I know she knows them very well but her conversations often exceed five and ten minutes. I know she needs to acknowledge patients, but in a more timely manner. Please help with some suggestions.
ANSWER FROM LAURA HATCH, founder of Front Office Rocks:
Congratulations on your new position. It sounds like you have a great position but a bit of an uphill battle. Since you have a couple of questions, I'll give you more general answers that you can hopefully adapt to each of these issues.
1) Look in the mirror. My first suggestion is for you to stop and look at yourself in the mirror. Look at your management style, your communication style, your intention, and more. Too many times, we put the responsibility of issues not being resolved on the other person when really the first person we should be looking at is ourselves. Look at your intention with changing her or coaching her. Is it vital to change right away? Are you trying to get her to change too much at once? Are you leading by example and your management style?
2) Change is hard. Look at all the things you are trying to change and prioritize them. As a new manager, you might be coming in with all these great ideas, but remember that many of these employees have been at the office for a long time. They have probably been through things like this before, and it was hard for them or they failed. Recognize that not everyone changes easily, and this might require a bit more one-on-one attention. The acting OM might be one of those and the more you recognize that and help her, the better. You might want to do some research on "change management," which is what my master's education is in. What I learned has helped me become knowledgeable about helping change in others.
3) Start with why. Make sure that when you talk with the acting OM or others about the need to change or improve, start with why. In order to motivate anyone to change, they need to know why. Explain the reasons you want the change, and how this benefits the office, the patients, and the staff. Don't just tell them to do something differently. Tell them why, make sure they understand why, train them on what they should do, make sure they get it, and then recognize when they do it.
4) Wrong seat or wrong seat on the bus. Sometimes, after all this, you find that people can't change or don't want to change. In this case, it might be time for this person to move to the "right seat on the bus," or she may have hit her ceiling with your office and it's time to help her "off the bus" and hire someone new. Luckily, it does not sound like this will be necessary with this person, but you have to be willing to make that decision if things don't improve. Businesses are built on positions, not people. People just make the business come alive.
I hope this helps you. Good luck!
RECENT TROUBLESHOOTERS
Is RDH being petty about sharing chair she had to buy herself?
What is final restoration in implant access hole code?
Last minute changes to schedule drive dental staff crazy
Don't be shy! If YOU have a tough issue in your dental office that you would like addressed, send it to megk@pennwell.com for the experts to answer. Remember, you'll be helping others who share the same issue. Responses will come from various dental consultants, as well as other experts in the areas of human resources, coding, front office management, and more. These folks will assist dental professionals with their various issues on DentistryIQ because they're very familiar with the tough challenges day-to-day practice can bring. All inquiries will be answered anonymously each Thursday here on DIQ.
---
For the most current office manager headlines, click here.

---
---
For the most current dental headlines, click here.

---