The 4 Cs of leadership in your dental practice
Leadership in your dental practice includes being compassionate, listening to others, and communicating effectively with team members.
Jun 14th, 2018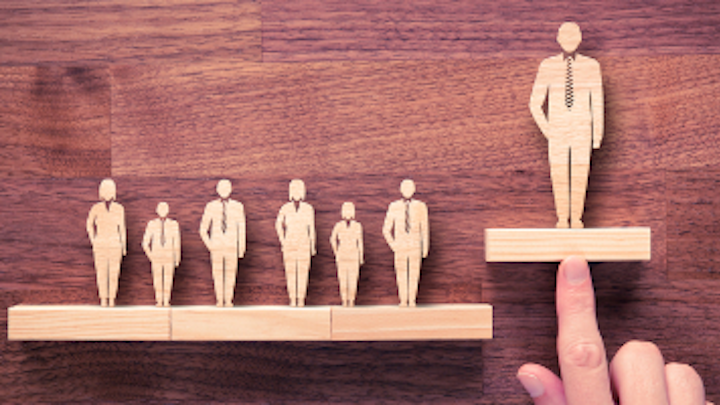 This article originally appeared in Dental Office Manager Digest e-newsletter. Subscribe to this informative monthly ENL designed specifically for the dental office manager here.
As a dental hygienist who recently became practice manager, I've been afforded the opportunity to embrace many facets of the practice as I've transitioned from the clinical to the business side of dentistry. In my clinical role as a hygienist, I specialized in patient management and effective communication. This communication mastery has been essential to my success as an ambassador for my current practice of 18 years.
____________________________________________________________________________________________________________
Communication and leadership are two of the most important qualities of a practice manager. James Humes, author and former presidential speech writer, said it best, "The art of communication is the language of leadership." How is it that we deliver the same message, yet every team member hears the information differently? In order to customize your message, it's imperative to understand each team member's communication preference. To influence actions and behaviors, the leader must understand how different personalities successfully communicate. I have found these four areas of communication vital to the process of leading a team: Cues, Conscious awareness, Compassion, and Clarity.
Communication and leadership are not just about talking. Cues from body language and the tone of the voice are just as important when communicating with patients and team members. How many times have we visited a business and an employee is defensive and unapproachable?
Many times people with strong personalities have trouble with empathy signals. Their non-verbal cues indicate frustration and annoyance and are not welcoming toward patients or team members.
As Dr. Maya Angelou said, "People will forget what you said, people will forget what you did, but people will not forget how you made them feel." If we want our practices to grow, we must deliver the message that we are genuinely concerned and interested in patients. Mastering the cues of body language is just as crucial as mastering verbal skills. Team members will emulate influential patterns of communication from a leader who is genuinely concerned about his or her team and the patients.
Leaders with conscious awareness understand their own strengths and weaknesses. There is great opportunity to lead by being genuinely interested in different points of view. Diverse thoughts help an office solve problems creatively, which brings more value to the practice and transcends into better patient care. I believe we should ask questions and then actually listen to understand the answers. Most of us barely listen to a reply or we tend to defend ourselves.
One of the biggest mistakes leaders make is to assume that team members think the same way they think. How many times have you stepped into an office battle because a leader expected you to do something but never let you know exactly what was expected? The leader just assumed you knew what you were supposed to do. Influential leaders understand the biggest threat to positive culture is unspoken expectations. Sometimes leaders keep things so high-level that they miss the fact that most people need more details. What if we validated everyone's unique perception and tailored conversations based on personality types and communication preferences? True influencers understand this. Effective leaders communicate the purpose of the task while honoring different personality types.
Compassionateleadership focuses on motivating your team through connectedness. Through relationship building and positive culture, these leaders don't tell people what to do but instead guide them through the critical thinking process. Leaders embrace collaboration by leading with their heads and hearts. Compassionate leaders are able to put people before processes. Displaying empathy and compassion during a conversation doesn't mean that you agree with someone. It does show that you care about them and their point of view.
Having the courageto be authentic with your team will deliver strategic change quickly. When others believe that you understand them and truly want to help them, it nurtures competence and confidence. When dental leaders concentrate on bringing others up and developing them along the journey, a synergy of trust is formed. This synergy transcends exceptional growth for the practice.
As a new practice manager, I have numerous ideas for growth and process improvement. To be able to focus on change initiatives, we have to clearly communicate the why behind our vision. The team has to be engaged and clearly understand why these objectives need to be met. Why is change needed? What's in it for them? How does this change affect them? What tools will they need to be successful? Humans connect by understanding their roles in positive change. They want to feel like what they're doing matters. Leading with heart and staying engaged with your team is a powerful part of the process. Leaders must also live the change the practice is making. When leaders embody the clarity of their purpose, commitment to results is easily attained.
Until I took on this role in practice management, I did not value how much leadership can change the practice. Leaders trust their teams to carry out the team mission for the larger vision. By learning from cues and approaching leadership with conscious awareness, compassion, and clarity, you will take your practice to the next level. Results come from clarity of a well-defined vision, a well-defined plan, and an engaged team.
Taking your leadership skills to the next level can be attained by mastering compassion-based communication, which allows you to influence those around you for the greater good. Leaders who meet the psychological communication styles of their teams have a more engaged and productive team. Instead of speaking the way you want to be treated, learn to speak the way the team wants to be treated.
Amy Williford is a registered dental hygienist-recently-turned-office-manager.
---
For the most current office manager headlines, click here.

---
---
For the most current dental headlines, click here.

---