Dental Service Organizations: Differences between existing and start-up DSOs
Does a dental service organization appeal to you at this stage in your practice? If so, do you sell your practice or join a start-up DSO? What are the pros and cons of each of these models?
Jun 16th, 2017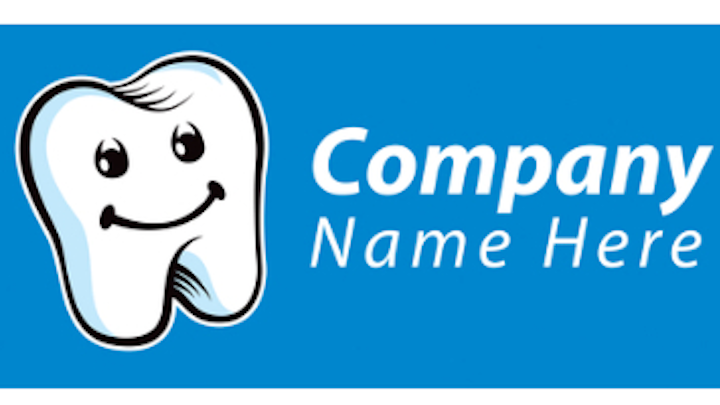 Does a dental service organization appeal to you at this stage in your practice? If so, do you sell your practice or join a start-up DSO? What are the pros and cons of each of these models?

Many dentists have been approached by existing dental service organizations (DSOs)with offers to buy their practices, and the DSOs already have their terms and conditions in place. They have financing and capitalization ready for the purchase of new dental practices. Venture capitalists, groups of wealthy business minded dentists, and other investors have contributed capital and built the business model that the DSO uses for the acquisition process.
Dentists who have been asked to sell their practices are typically offered an arrangement where they can continue to work for compensation from their collected production plus a percentage of the profit. An experienced management team of legal, accounting, and other advisory members help run the DSO.
To sell or not to sell to an existing DSO
When becoming part of an existing DSO, the selling dentist is involved with clinical aspects of the practice, and all management and financial decisions are made by the DSO. This gives the selling dentist the opportunity to receive a reasonable sum for the sale of his or her practice and earn additional money while slowing down before retirement. Sometimes a DSO will offer the dentist the right to acquire a small interest in the DSO.
The model for the start-up DSO with limited resources
Another type of DSO is the start-up, where a group of investors is formed for the purpose of acquiring dental practices. These types of entities typically do not have a venture capital firm or lender supporting them, so funds are needed for working capital, hiring, and support. This type of DSO does not have experienced management personnel in their group, and believe they have enough expertise for management and financial decision making in their group of investors.
What are some needs of the limited resource DSO that restricts their success?
Legal and advisory fees are high. These charges may scare away some entrepreneurial dentists. Start-up DSOs without financing develop an on-the-job training approach that is a trial and error adventure. When asking for funds, these DSOs are going to see a lengthy process for a number of reasons. If they find dentists with similar mindsets for the venture, those dentists may or may not have the capital to invest. All potential investors should be advised of the risk.
What are some questions potential investor dentists should ask about start-up DSOs?
Where is the financial statement of the start up DSO? What type of equity is there? What are the terms and conditions of the buy-in arrangement? Is there a way out if someone is unhappy? Who assists with financing if the dentist does not have the money to invest? What is the content of the resumés of those on the management team of the new DSO? The money for capitalization is important, but knowing how to run this type of enterprise it most likely will never get started or will have a long road before success.
Answers to these questions
A start-up DSO often has no financial statement to review or has a low equity position. Plans to expand and become successful will be long coming. The reason is there is likely no third-party funding included in the ownership position. Without experienced legal, accounting, and advisory teams, the contracts and agreements are often vaguely worded. Stock acquisition prices are high and difficult to justify. The start-up DSO may have a borrowing source for dentists who want to buy into the DSO enterprise in order to make it easier than a conventional lender. The acquiring dentist should be careful when considering the terms offered by the start-up DSO. Finally, the management, legal, and professional teams in charge of the DSO are the ones who will be responsible for the decisions regarding how members can sell their interest.
Who are the potential buyers of the start-up DSO shares?
The buyers of the start-up DSO are ordinarily high-producing dentists. They can also be solo practitioners who do not like the intransigence of the acquisition and compensation model, or the "little fish in the big pond" concept. Those who are interested in slowing down without responsibilities are not good matches for a start-up DSO. Start-ups need dentists who want to be involved and participate in the decision-making processes and wants wants the recognition that a smaller DSO affords.
So which business model is the best for you?
---
For the most current practice management headlines, click here.

---
---
For the most current dental headlines, click here.

---
Bruce Bryen is a certified public accountant and certified valuation analyst with over 40 years of experience. He is a principal with RKG Tax & Business Services LLP, an affiliate of Robin, Kramer and Green, with offices in Fort Washington, Pennsylvania. He specializes in deferred compensation such as retirement planning design, income and estate tax planning, asset protection, and structuring loan packages for presentation to lenders. He is experienced in providing litigation support services to dentists, and valuation and expert witness testimony in matrimonial and partnership dispute cases. He has prepared expert reports for the courtroom for damage claims, and is a writer for several dental journals. Contact him at (215) 641-8300, extension 123, or at bbryen@rkgcpa.com.