Should new dentists work for a DSO or private practice?
There are many things to take into consideration when it comes to whether to join a dental service organizatoin or private dental practice upon graduation from dental school.

Mar 25th, 2019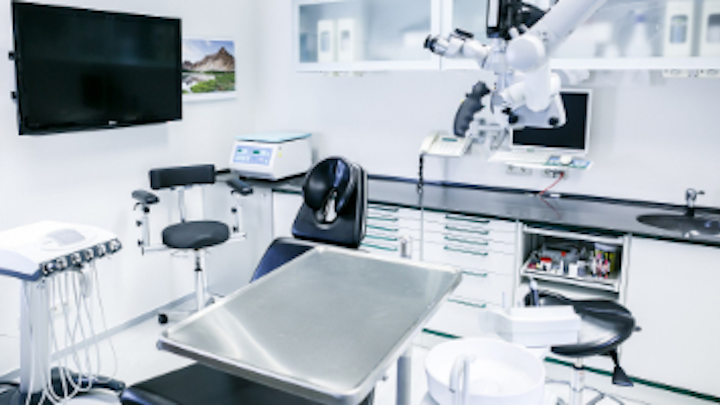 Corporations and small businesses are close to polar opposites of each other. Corporations have numerous rules and regulations that don't always cater to flexibility, while small businesses come with a great deal of freedom, but a great deal of responsibility as well.
Dentistry is no exception. New dentists must often choose between working for a dental service organization (DSO) and a private practice. If you're in this position now or know someone who is, here are a few things to consider before making such a big decision.
The student debt issue
Most recent graduates have student debt. According to the American Student Dental Association, the average dental school graduate owes $287,331, which is four times the amount new graduates owed in the 1990. This means that today, more than ever, finances play a major role at the start of a dentist's career.
This raises the question: How do you manage to pay off the debt in a reasonable amount of time while still becoming the kind of dentist you want to be? Finding this balance isn't always easy, however, starting your career off on the right foot can help.
Working for a DSO
When looking at it purely from a financial standpoint, a DSO may appear to be a better option for new dentists. Although they won't have full control over all business aspects and may have limited options regarding the schedule, workload, and treatment methods, dentists can often expect to have stable income and plenty of learning opportunities.
Since the corporate team typically handles all administrative responsibilities, working for a DSO will help new dentists focus more on treating patients, sharpening their dental skills, and paying off debt. With enough financial discipline and experience they'll eventually reach a point where a private practice may become a logical next step in their careers.
Joining a private practice
Joining a private practice right out of school can be exciting, yet stressful. Remember, a private practice is essentially a small business that, like any other small business, comes with some financial uncertainly. Although a good private practice can provide valuable clinical and business insights and personal mentorship from seasoned dentists, the paycheck isn't likely to be set in stone.
On top of that, the attention of those in private practice is divided. Dentists in private practices need to know how to handle administrative tasks, including finance, marketing, and staffing, which are skills dental schools rarely teach.
The good news, however, is that private practices still dominate the industry despite the growth of DSOs in recent years. While a private practice may not be the best choice for all new dentists, it can definitely be a great option down the road. Private practices come with greater earning potential for high-performing dentists, especially if they build a strong client base.
The role of payment processing
No matter whether you choose private practice right away or later in your career, one major hurdle you'll likely face is finding good payment processing. After all, your income will depend on your patients' payments, and many of them expect dentists to not only accept credit and debit cards but also offer online and mobile payment options.
Since payment processing is something that must be outsourced, dental practice owners will want to find a reliable payment processor. From recurring billing that simplifies how regular patients pay to essential responsibilities, such as payroll management, it's important to look for a company that offers a wide range of merchant services supported by strong payment security and great customer service. This way dentists will be able to take care of routine tasks and focus on offering the best treatments to their patients.
Andrey Bobrovskiy is a content specialist at TransNational Payments, a payments technology company providing credit card processing, online payments, and mobile payment solutions. Andrey covers a variety of topics, including mobile payments, payment security, and best payment practices across industries. Connect with TransNational Payments on Facebook and LinkedIn or follow @goTNpayments on Twitter to learn more.
---
For the most current practice management headlines, click here.

---
---
For the most current dental headlines, click here.

---