Simple ways to streamline accounts receivable in your dental practice
Accounts receivable do not have to be difficult in your dental practice. Here are some ideas to make the job easier.

Apr 17th, 2019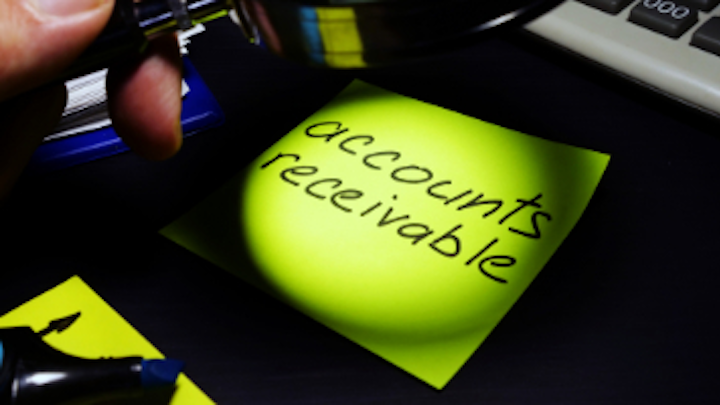 Money conversations. Everyone has to have them, and they can be stressful. In dental practices, there are plenty of opportunities for money conversations. Practice teams often discuss financial matters during the scheduling process, at check-in and check-out, and even in the exam room before or after a procedure. Some of these conversations go better than others, but they do not have to be difficult.
In most dental practices, the teams have money conversations with patients as many as five times before reaching a resolution. Once they have had these conversations with patients, the real fun begins when the teams start working with payers to get claims filed and paid in a timely manner.
How can practices alleviate these struggles, make these conversations easier, and reduce the pain of claims adjudication? The following steps might help to improve your practice's accounts receivables cycle.
Discuss treatment plans with patients up front
Provide the appropriate level of detail to ensure patients understand the need for treatment. This meeting is important for patients and it's important for the practice. This time allows you to become patients' advocate, helping them realize, in easy-to-understand terms, why the procedure is important and what the treatment, or lack of thereof, might mean in the future. Preventive care and treatment are the toughest "sell" for most practices, though. Explain the process as though you're talking to a close friend or relative. These interactions take only a few minutes, and the payoff can lead to less time spent collecting fees and more appointments in your schedule.
Show, don't tell: Visual aids help patients see the expected outcome
Visuals help patients see the outcomes that you will deliver. Use the technology you have at hand—intraoral cameras and the like—to tell each patient's story. Visuals make the case for treatment.
Insurance covers this, not that
Patients may need education about their coverage benefits. Most patients likely have not looked closely at the coverages and may not understand its tiers and level, copays, inclusions, and allowances. Even if a patient has reviewed his or her plan, there are still likely some limitations that are not obvious in the plan summary. Place yourself in the shoes of your patients, be their advocate, and become their educator.
Employ insurance verifier technology
Insurance verifier technology allows you to see up front which codes require claim attachments to adjudicate a claim. By reviewing claim attachment requirements before submitting a claim, you're able to attach the appropriate documents—perio charts and x-rays, for example—in advance. Doing this up front, rather than waiting for the payer to reject a claim because of lack of required documentation, saves time and keeps revenue flowing more efficiently.
Robert Patrick is president of dental for Vyne. For more than two decades, NEA Powered by Vyne has led the industry providing compliant solutions for information exchange between more than 57,000 providers and more than 750 dental payers and plans.
---
For the most current practice management headlines, click here.

---
---
For the most current dental headlines, click here.

---