Digital solutions: Filling the gap between dental care and modern consumerism
It's important for dental practices to meet patients where they are, and that is online. Digital and instant services impress dental patients.

Apr 15th, 2019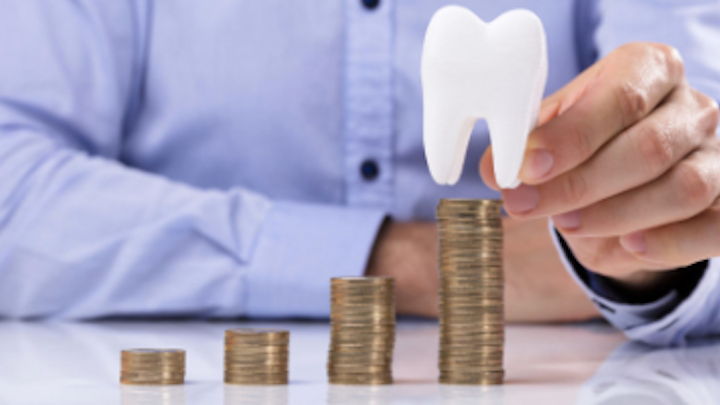 In today's consumer era of Amazon, Uber, and Postmates, immediate service and fulfillment is the name of the game. If people can grab a ride in less than a minute, they will soon expect every service to be just as accessible, including health care.
As major corporations have paved the way for this new era of consumerism, health care has unfortunately lagged behind. Offering only phone calls to set up appointments, making patients wait weeks to see a provider, and having minimal access to payment solutions is not an innovative response to patients' expectations. The health-care industry needs to recognize that patients are consumers who in every other aspect of their lives are driving industries to innovate, develop, and improve traditional systems. Finding solutions that are designed for digital accessibility will not only help patients but be beneficial for practices' bottom lines.
Digital is the answer
Accenture Consulting's 2018 Consumer Study on Digital Health[i] found that consumers are increasingly prioritizing their health providers' use of technology. In 2017, 30% of surveyed consumers said the importance of technology with their provider was very important, and that number jumped to 36% in just two years.
In order to keep up with the younger generation of patients who will quickly become a driving force in the health-care market, practices must go where patients expect them to be—online. In order for providers to have a deeper influence on patients' day-to-day health and wellness, they must be able to meet them outside of the confines of their practices. With digital tools to book appointments, seek medical advice, track health information, gain support from providers and peers, and pay for services, the health-care industry can evolve from an hourly appointment here and there to an integral part of patients' lives.
Digital payment solutions
Paying for medical care is a critical aspect of patients' health-care experience. As the prevalence of high deductible health plans continues, and with insurance regulations constantly changing, patients need support and longer payment plan options when it comes to paying for their services.
Online patient financing and payment portals can help patients receive financing for important care, as well as give them flexibility as to when and how they pay for their services. In 2017, it was estimated that two-thirds of Americans use digital banking most often,[ii] which shows that people want an easier, faster, and more transparent way to stay up to date on their financial responsibilities.
Integrating medical financing and payment portals into patients' online experience will help both patients and providers. For practices, digital payment solutions can be part of the solution for addressing bad debt expenses. The Commonwealth Fund reports that 79 million Americans struggle with medical debt or other debt problems,[iii] and that means that every practice and hospital is feeling the effects of unpaid bills. The hours of time spent tracking unpaid invoices and compiling collections paperwork adds up to significant expenses for practices. Unfortunately, the returns are often not there.
Digital payment systems that track invoices and payments, automatically send reminders, and update billing accounts can save front office staff hundreds of hours each year. Costs can be further reduced with paperless billing and automatic charges for no-show patients.
Adopting digital tools for treatment, communication, and billing can improve providers' connection with patients outside of their practice walls and offer tremendous time and financial savings. Health-care providers are focused on improving the lives of patients, but that sentiment doesn't include just diagnosis and treatment. Accepting the most efficient and effective practice management tools is a necessary step in not only helping providers increase revenue, but helping patients live healthier and happier lives.
References
[i] Accenture Consulting. 2018 Consumer Survey on Digital Health. Accenture website. https://www.accenture.com/t20180306T103559Z__w__/us-en/_acnmedia/PDF-71/accenture-health-2018-consumer-survey-digital-health.pdf. Accessed Feb. 20, 2019.
[ii] Sparks E. ABA Survey: Two-Thirds of Americans Use Digital Banking Channels Most Often. ABA Banking Journal website. https://bankingjournal.aba.com/2017/09/aba-survey-two-thirds-of-americans-use-digital-banking-channels-most-often/. Published 2019. Accessed February 20, 2019.
[iii] Survey: 79 Million Americans Have Problems with Medical Bills or Debt. Commonwealth Fund website. https://www.commonwealthfund.org/publications/newsletter-article/survey-79-million-americans-have-problems-medical-bills-or-debt. Accessed March 7, 2019.
John O'Connor is CEO of StrongBox eSolutions, a leading health-care revenue cycle management and patient finance platform. StrongBox's cloud-based application offers patient payment convenience and provider profitability, efficiency, and security. Strongbox eSolutions helps providers better manage revenue streams and receive payment more quickly and easily. For more information on Strongbox eSolutions and its patient payment portal and medical financing tools, contact O'Connor at (855) 468-7876.
---
For the most current practice management headlines, click here.

---
---
For the most current dental headlines, click here.

---