Please stop complaining about the Wall Street Journal article
The reaction to this Wall Street Journal article featuring Dr. Mike Meru and his student debt took Dr. Chris Salierno by surprise.
Jun 11th, 2018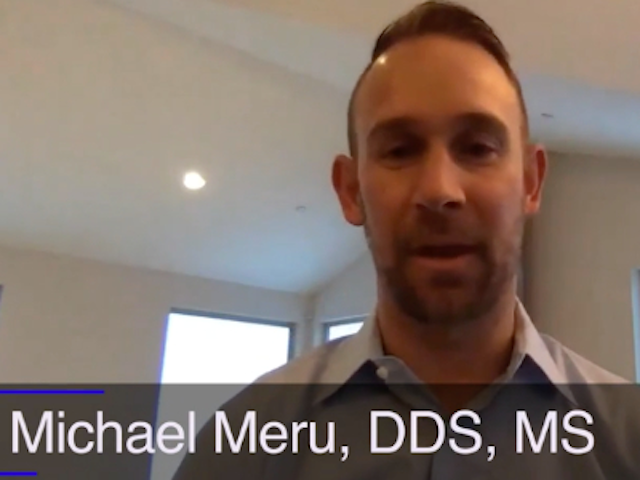 This article originally appeared in the Principles of Practice Management e-newsletter. Subscribe to this informative twice monthly practice management ENL here.
A couple of weeks ago, the Wall Street Journal ran an article about dental student debt. The article featured Dr. Mike Meru, an orthodontist and contributor to Dental Economics, who had amassed over $1 million in loan obligations. How wonderful for the dental student loan crisis to finally get national attention, right? Well, if you look through the comments section on WSJ or where this article link has been posted on Facebook, you will find patients and, surprisingly, even dentists who have no sympathy for Dr. Meru's plight. What the heck is going on here? Let's sort this out.
First, tuition for graduate schools is out of control. As the WSJ article correctly points out, universities are free to charge what they choose and the government allows students to borrow with few restrictions. Dental school is the most expensive health-care degree one can get, especially when you factor in private schools.
Avishai Sadan, Dean of USC's School of Dentistry, was quoted, "These are choices. We're not coercing. You know exactly what you're getting into." I disagree. I think incoming dental students have no idea what they're getting into and loan officers write them blank checks. I think the prevailing belief is that dentists will make a lot of money when they graduate and will be able to pay off their debts without too much trouble.
Second, while it's important for students incurring debt to be mindful of their expenses, they should not have to live like paupers for several years after graduation. If you have over $200K in outstanding student debt then you probably should not buy a 40-foot boat. But you should not be relegated to a diet of microwave ramen noodles either. Somewhere between those extremes is a healthy, enjoyable lifestyle that is neither incapacitated by student debt nor irresponsible with additional debt obligations.
Third, as the WSJ article notes, Dr. Meru entered a government-sponsored repayment program that will forgive his remaining balance after 25 years. Dentists and non-dentists commented that it's unfair for taxpayers to essentially be responsible for paying his debt. Well, that's not exactly a fair assessment. Dr. Meru has to pay 10% of his adjusted gross income minus 150% of the poverty level on a monthly basis for that 25 years, so he's paying a very fair share. Also, I consider having well-educated health-care professionals in the United States to be a public good, and I am glad that he and other bright individuals are able to contribute to a thriving orthodontic community in this country.
Dr. Meru's story is a cautionary tale of how our current system can go awry when a young man with a family wants to become an orthodontist. I salute Dr. Meru for sharing his personal financial challenges with the world. I'll be thanking him in person when he presents at the Principles of Practice Management Conference this July 12and 13.
We want to attract the best and brightest to our profession. We want graduates to have the freedom to explore practice opportunities. We should find creative ways to make dental school more affordable and grow facilities that offer loan forgiveness in exchange for treating underserved populations. We should do a far better job of educating prospective dental students about debt. It's a complex problem and we have different ideas about how to fix it. But we should at least come together and support each other when this issue finally gets the attention it deserves.
Cheers,

Chris
MORE EDITORIALS FROM DR. CHRIS SALIERNO
Alexa is in my operatory … now what?
Your dental practice is like a bookstore . . .
We need to talk . . . privately
---
For the most current practice management headlines, click here.

---
---
For the most current dental headlines, click here.

---