Financing options for dental practices—5 things to consider before choosing a lender
Finding the right financial institution to handle your dental practice loan is important. An institution familiar with the needs of dental offices is the best choice to guide you during the process.

Feb 16th, 2018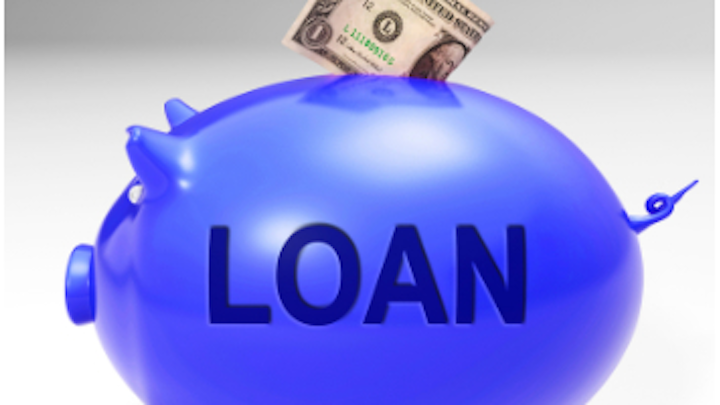 AS A DENTAL PROFESSIONAL, YOU KNOW YOU'RE THE BEST PERSON TO PROVIDE PREVENTIVE CARE AND HELP YOUR PATIENTS NAVIGATE THEIR DENTAL ISSUES.
Because you're devoted to your craft and to compassionately meeting the needs of your patients, you deserve equally as compassionate financial assistance when you need it.
High financial literacy is not required for the everyday aspects of dentistry. But there may come a time when financing becomes crucial to your next chapter. Whether you're hoping to buy into an existing practice, open or expand your own practice, or make significant improvements to equipment, it's important that you not only explore all of the financial options available to you, but find a financial partner who understands the unique needs of your business.
While solving oral health issues is second nature to you, odds are financing discussions are a little overwhelming. You know there are solutions, you're just not sure if they make sense for your business. A skilled dental financing provider will help you sort through your options.
Small Business Administration (SBA) loans are tailored to meet the specific needs of small businesses like yours. SBA loans can be the solution for many situations, including ground-up construction, which is often not available through conventional lenders. Additionally, if you have major credit issues that were an obstacle in the past, SBA is still an option. Some lenders also provide Commercial Real Estate (CRE) loans, while others do not, and some may provide A/B loan programs, both of which may be options for you. Having a dedicated, knowledgeable team behind you will help ensure a smooth process.
While it may seem like the first step in choosing a lender is to just sit down with one, it's crucial to consider some common questions about your business plan. You should think through the long-term implications and impact of this venture. The answers will serve help you determine if a particular lender is right for your needs.
How much money will you need for your project?
This is the first step in your loan application process, and it's important to know your needs. It is not in your best interest to take on a larger loan than necessary, but you also do not want to take out a second loan because you did not apply for enough financing the first time.
•Where are your needs, and for what purpose will you use these funds?
Any lender will request details concerning how you plan to use the funds. Not every lender is going to approve financing for every project, so it's important to quickly and concisely articulate the purpose of the funds. Knowing exactly what your need is will quickly help you align with the right lender.
When do you need the funding, and how long will it take you to repay?
If you have a specific time by which you must have the funds, be sure you share this information with a lender. Go into these discussions with a firm repayment plan that is financially feasible and will not cause undue hardship on your finances.
Are your projections reasonable and supported by documented historical information?
Accurate and comprehensive documentation is crucial to getting your loan approved in a timely manner. A good lender will help you navigate the process; however, everything will run much smoother and quickly if you come prepared with the right information.
Have a "Plan B."
It is better to plan for the worst than be unprepared when disaster strikes. If external factors negatively affect your business, will you be able to repay your loan? Having a comprehensive, detailed business plan will help you better prepare for the unexpected.
Other basic information that potential lenders need to evaluate are things like cash on hand and credit standing. It's important to get your business accounts and personal financials in order before pursuing financing. A detailed business plan, including the implementation of the funds, is one of the first items a potential lender will want to review.
Knowing these details will enable lenders to easily evaluate whether they can provide you with financial assistance, and also determine which course of action will be the best fit for you. Ideally you will align yourself with a lender who can swiftly identify which loan is best, and then help you navigate the process.
Taking the time to find a lender with experience in financing for dental practices will ensure that your needs are wholly met. It will be invaluable to work with someone who speaks your language. By allowing an expert in dental financing to guide you through your lending process, you'll be able to keep your focus where it's needed —on your patients!
Jessie Marolis is senior vice president of United Community Bank's Dental and Pharmacy SBA lending vertical. Jessie has more than 10 years of dental and medical lending experience. She is a graduate of Ohio State University and is dedicated in helping professional practices and groups find financial solutions that generate success.
---
For the most current practice management headlines, click here.

---
---
For the most current dental headlines, click here.

---