2,100 volunteers provide free dental care to veterans
Volunteers from Aspen Dental-supported practices opened their offices to America's veterans on June 27 to offer free dental care.
Jul 15th, 2015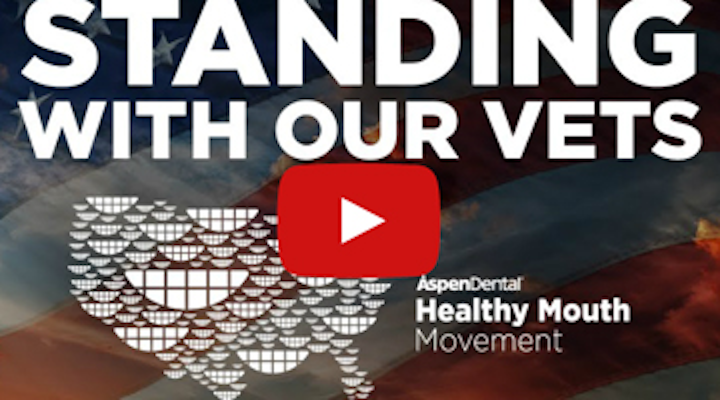 Aspen Dental's Healthy Mouth Movement is in full swing and took its initiative to the next level this year by opening its doors to veterans on June 27 for one day of free dental care. More than 300 Aspen offices across 31 states gave more than 3,500 veterans free oral health care, equaling over $1.8 million in donated dentistry on just that day.
To celebrate this impact and generate a conversation about America's valued veteran community, Aspen Dental is encouraging other dental professionals to share their personal "salutes" to the veterans in their lives by using #HealthyMouthMovement.
Watch the impact that the free dental care had on veterans and volunteers alike in this video.
ALSO ABOUT ASPEN DENTAL CARE: Aspen Dental partners with the Oral Cancer Foundation to raise awareness of oral cancer
What this dentist learned at #LeadLikeaGirl women's leadership experience
Aspen Dental partners with the Oral Cancer Foundation to raise awareness of oral cancer
Aspen Dental partners with the Oral Cancer Foundation to raise awareness of oral cancer
Aspen Dental partners with the Oral Cancer Foundation to raise awareness of oral cancer
Aspen Dental partners with the Oral Cancer Foundation to raise awareness of oral cancer
Aspen Dental partners with the Oral Cancer Foundation to raise awareness of oral cancer