Lanmark 360 launches campaign to "Shave the Shore" after Hurricane Sandy
Company President Howard Klein pledges not to shave until he personally raises $10,000 for the victims of Hurricane Sandy.

Nov 6th, 2012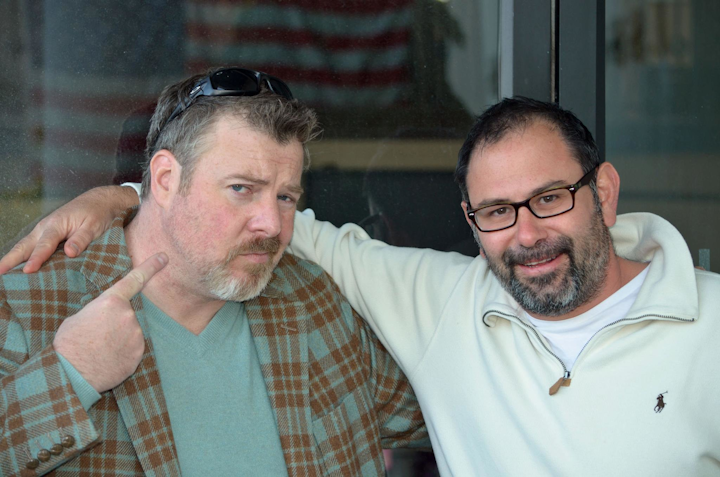 West Long Branch, NJ (November 6, 2012) – With the recent devastation of Hurricane Sandy rocking the Jersey Shore, Lanmark360, a leading full-service healthcare advertising, marketing and communications agency, recently launched the "Shave the Shore" campaign in order to raise money to help families affected by Hurricane Sandy.
Lanmark360 President, Howard Klein, has pledged NOT to shave until he personally raises at least $10,000 to help Jersey Shore families struck by Sandy's path. 100% of all donations will go to the American Red Cross Hurricane Sandy Relief Efforts.
"Everyone that lives at the Jersey Shore has been affected in one way or another by Hurricane Sandy," remarked Klein. "During the initial aftermath of the storm, I was looking in the mirror and realized I haven't shaved in a while – and thinking what can I do now to help instead of sitting around in the dark and being sad. And then it dawned on me – the power of social media. I went onto my Facebook page and publicly announced that I wasn't shaving and my plans for the Shave the Shore campaign. The response I received was overwhelming. People began making promissory pledges on Facebook before the donation site was even live."
Donations are now steadily coming in and more and more men are following Klein's lead by not shaving. There are even reports of women supporters who have chosen not to shave their legs until Klein's goal is met.
Within minutes of the announcement being made, Michael McCarthy, CSO and Managing Partner of Lanmark360 immediately joined the cause and hasn't shaved since. "Yes, I have a goatee, but my beard is coming in snow-white, and it ain't pretty. Several of our employees are displaced from their homes, some of their family residences are just gone. Some had cars float away. If you could find it in your hearts to donate to this worthy cause, it would be greatly appreciated."
Klein believes that there's a silver lining to everything. "Situations like this bring out the best and worst in people. I want to do my part to help bring out the best in those around me. The Shave the Shore campaign is a way anyone can help – even just by not shaving to generate awareness. No donation is too small. I just want people to be aware – if you can't donate money, simply don't shave in recognition of those suffering. It's a time for us to unite and rebuild our home."
Once the Shave the Shore goal is met, Klein will celebrate with a nice, hot shave at Franks Barber Shop, located in West Long Branch.
For more information about Shave the Shore and how you can help, please visit the campaign website or visit the Shave the Shore Facebook page for regular updates.
You can also follow Shave the Shore on Twitter by using the hashtag, #ShaveTheShore or following Howard Klein at @ShaveTheShore.