Budgeting for reality: The real financial commitment for building a new dental office
What's the largest single expenditure dentists make in their careers? Oftentimes, it's the cost to build a new dental practice. In this article, Stephanie Morgan, RID, LEED AP, breaks down the real costs of building and why general contractor quotes can be deceiving.
Sep 11th, 2017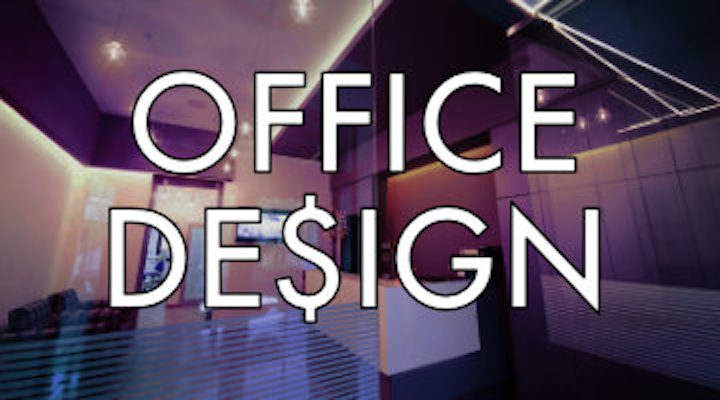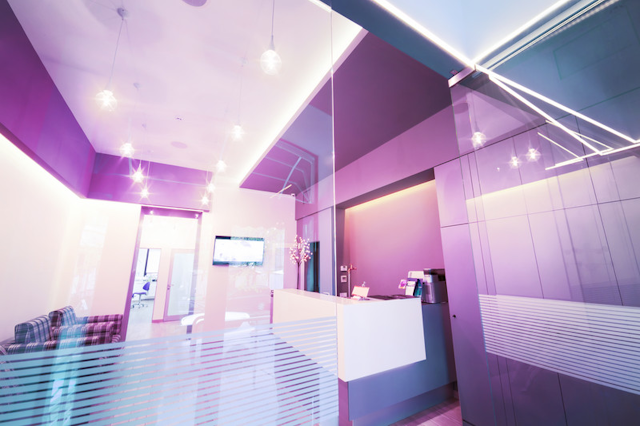 "WHAT IS THIS GOING TO COST ME?" This is the question on everyone's mind when they start thinking about building a new dental office. Unfortunately for many people, the true cost is not known until the project is well under way. By that time, it is often too late to turn back.
But building a dental office doesn't have to cost a fortune. Don't get me wrong—it will likely be one of the biggest investments you will ever make. However, where the money goes is up to you. So, how do you make sure your money is well spent?
What's my realistic budget?

The first step is to determine a realistic budget. The majority of people use a cost-per-square-foot model as a starting point to determine an overall budget. There are numerous factors that go into determining the cost per square foot, and rarely is the contractor's estimate going to buy what you are envisioning—not without a very detailed set of plans. For now, let's focus on the interior finish-out costs for an existing space (like a strip center or medical development), which is what the majority of you will end up in, at least in some point of your career.
The basic items involved in converting an interior space into a dental office that are covered in a cost-per-square-foot quote from a contractor are as follows: The physical construction (demolition, walls and ceilings, mechanical, electrical and plumbing, and sometimes cabinetry) and the finishes (paint, wall covering, and floor covering). Oftentimes, an initial estimate from a contractor who doesn't have a set of plans will not include the dental cabinetry in their cost per square foot. They typically assume that it will be provided by your dental equipment supplier. This is a big-ticket item, so be sure to confirm this. Equipment (dental units, computers, sound, and security) and furniture, as well as installation, are also generally not included in this estimate. They are, however, necessary to have in your overall budget, but are typically outside of the general contractor scope of service.
Generic space versus your space
Even with a basic layout or floor plan for your office, all that a contractor can give you is a cost for a "generic" space. If they don't know what your goal is with the architectural and interior design, they will base their estimate on previous projects they have done. Be sure to know what those look like. Unfortunately, unless it is all spelled out through drawings and specifications, you do not know exactly what you will end up with (unless, of course, you want the exact same space they are quoting).
---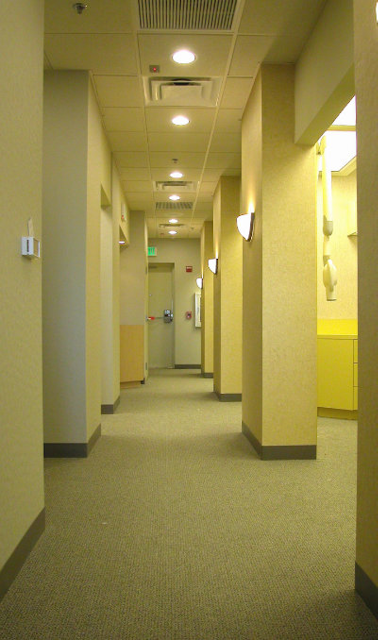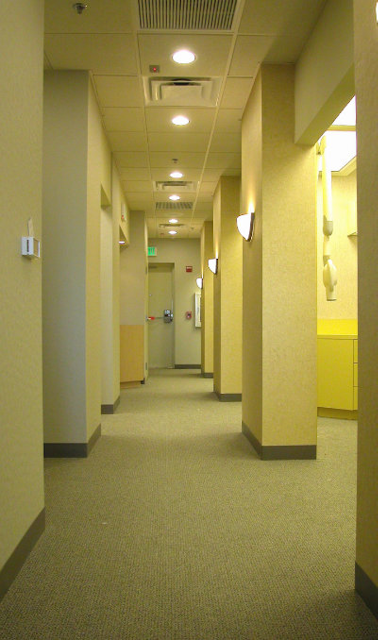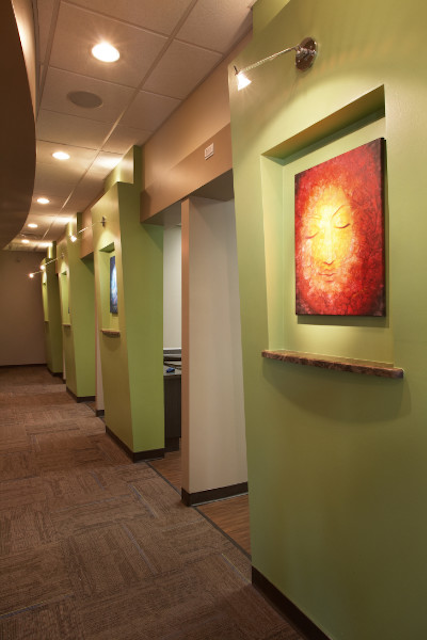 Above left: What a contractor is thinking for the $85/sq. ft. cost: lay-in ceiling tiles, rubber or carpet base, painted walls, prefabricated cabinetry, builder-grade flooring.
Above right: What a dentist is thinking they are getting for the $85/sq. ft. cost: lay-in ceiling tiles, rubber or carpet base, painted walls, custom cabinetry, multiple flooring types. The actual cost is $125/sq. ft.
---
Many clients make the mistake of taking the number from their contractor and going to the bank for funding before ever consulting a design professional. One client of mine in particular said that he had gone to a contractor who told him he could finish out his interior space for $85 a square foot. He thought that was a great number, got bank approval, and then called us and said he was ready to hire a design firm. After our interview with him and understanding of his design expectations and goals for the new office, we advised him that he should budget for around $125/sq. ft. He didn't believe us and chose to move forward anyway, thinking that he could change what he needed in order to get his project to the $85/sq. ft. number.
Therein was the catalyst that would set his project on a course of frustration, stress, cost overruns, and ultimately an office of subpar quality for his expectations. When it was all said and done, he still spent the $125 per square foot, as we told him he would spend in the beginning, he just ended up spending it in a way that was much more difficult than it needed to be.
---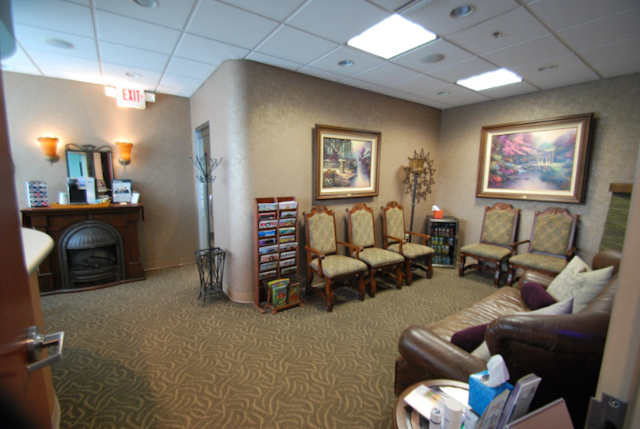 Above: What a contractor is thinking for the $85/sq. ft. cost: lay-in ceiling tiles, no architectural detailing, some decorative lighting.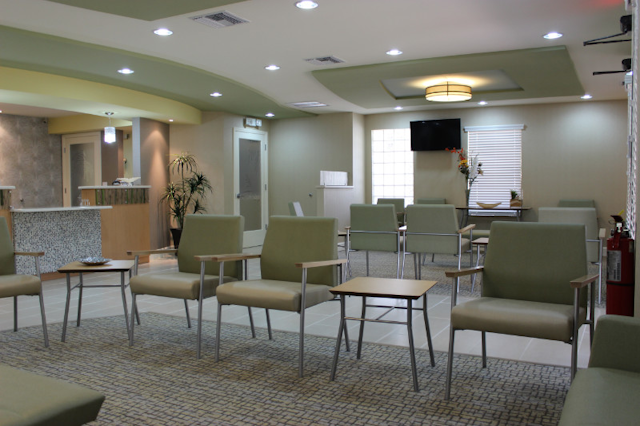 Above: What a dentist is thinking they are getting for the $85/sq. ft. cost: Sheetrock ceilings, an accent wall, and some decorative lighting. The actual cost is $125/sq. ft.
---
Determining actual costs
The key to avoiding this is to be realistic about the actual costs of the project in the beginning of the design phase. You want to have a realistic number that aligns with your expectations of the office you want to build. Before engaging with a contractor or signing on the dotted line for a loan approval, it is imperative that you speak with an experienced dental office design professional. They will be able to help clarify your goals and show you past projects that are of a design level you are looking for and the costs that those have come in at. They should ask you questions about your vision, such as these:
Do you want custom cabinetry or do you want a dental equipment supplier, like Pelton & Crane, to provide the cabinets in your operatory, sterilization area, and lab area?
What is your time frame?
What sorts of architectural features would you like?
What kinds of interior finish materials are you envisioning?
These are just a few of the many questions you should hear. From there, they can put together some numbers for you, add a contingency to cover unexpected costs, and even provide an estimate for items that can sometimes be afterthoughts but will still add a significant cost to your project, like furniture, equipment, window treatments, and signage.
Once you agree on the number, you can then proceed with funding from the bank and work on getting your design and construction drawings together. It is only at that point, when you have your drawings, that you should get the construction costs from the contractor. That way, he isn't guessing, knows what you want, and can provide real numbers for you. You can then decide if you want to proceed with construction or cut costs with your designer, who can tell you where you can cut and still keep the integrity of your design before construction starts. By doing this before engaging in a contract for construction, the change orders and unexpected cost overruns are avoided down the road.
Lost production
Lastly, a common but less talked about money trap that people get into, thinking they are saving money, is the cost of lost production while you shop for furniture and pick out paint colors. We have found that it is more cost effective to stick to what you do best—dentistry! Let a professional hold your hand during the process so you can avoid thousands of dollars in unexpected expenses and an office with design flaws.
Now it's up to you!
It is up to you to decide if your money goes toward the cost of an efficient floor plan that will increase productivity and efficiency in the office, or if it is spent as a surprise cost due to a change order for something that is needed but wasn't caught until halfway through construction (and now costs double what it should have). Planning ahead allows for a better design with upgraded materials that have the look and functionality that you want. Sure, there will be unexpected costs. Absolutely nothing is perfect. However, with the correct planning from the start, you will have the ability to spend your money the more judiciously.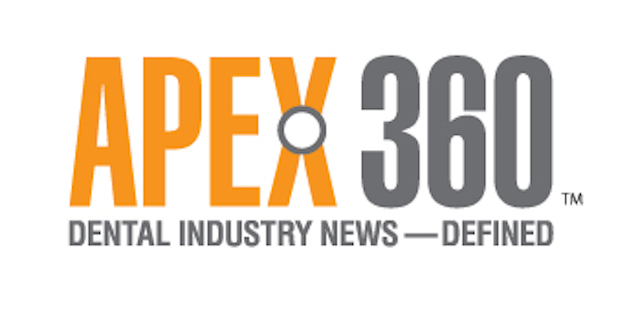 ---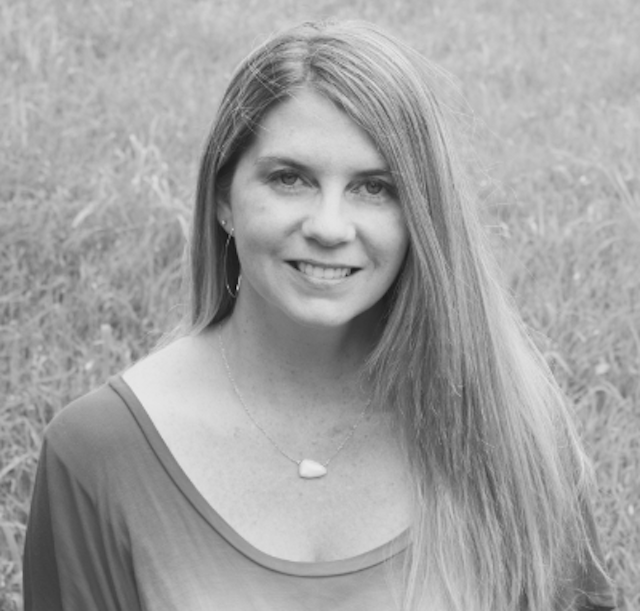 Stephanie Morgan, RID, LEED AP, is a principal at EnviroMed Design Group, a full-service firm specializing in beautiful, ergonomic, and functional dental office design. Trained at T.H.E. Design, she has extensive experience in the field and knows the key components every dental office needs to facilitate a successful practice. Her clients truly love where they work! For your complimentary consultation, contact her at info@enviromedgroup.com or (512) 707-7400.
Also by Stephanie Morgan:
Successful dental office design projects start with informed clients
---
Recommended office design articles:
DentistryIQ Office Design page
Surf's up! At your dental visit? Check out this beach-themed office
3 ways your dental office design impacts profit
The difference between traditional 'design-bid-build' and 'design-build' project delivery
---
Editor's note: This article first appeared in the Apex360 e-newsletter. Apex360 is a DentistryIQ partner publication for dental practitioners and members of the dental industry. Its goal is to provide timely dental information and present it in meaningful context, empowering those in the dental space to make better business decisions. Subscribe to the Apex360 e-newsletter here.
---
For the most current dental headlines, click here.

---