Data Bites: Dentists cut overhead in 2016
In this month's Data Bites column, Dr. Roger Levin looks at why dentists are trimming expenses and reducing overhead. Data come the latest Dental Economics–Levin Group Annual Practice Surveys.
Sep 13th, 2017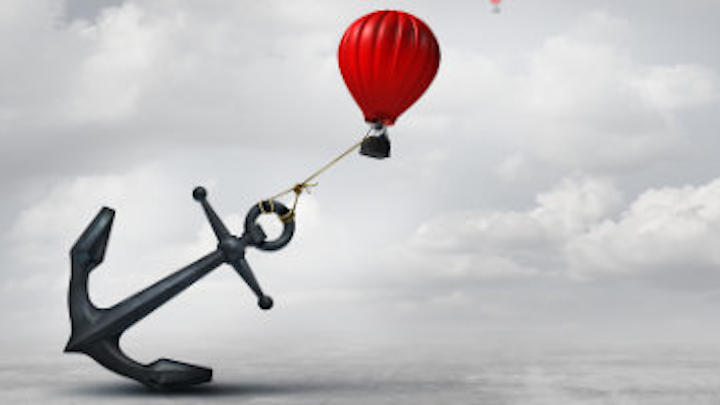 IN A TIME OF STAGNANT PRACTICE PRODUCTION,cutting overhead is an excellent way to boost revenue and doctor income. Dentists seemed to have gotten that message, decreasing overhead by two percentage points from 2015 to 2016 according to our analysis of the two most recent Dental Economics–Levin Group Annual Practice Surveys (figure 1).
---
Figure 1: Average overhead as a percentage of sales for dental practices
2015—68%
2016—66%
---
A 2% reduction, while seemingly small, can prove significant. It equates to an additional $2,000 in practice profit per $100,000 in production. For offices generating $500,000, that's an additional $10,000 in savings. It equals $20,000 for practices with $1 million in production.
Every little bit of waste and unnecessary spending you can eliminate adds more money to your bottom line. If your production is flat, the good news is that you can still increase profit. Find ways to trim the fat, cut the excess, and reduce expenses in targeted areas. Small improvements can lead to big changes.
---
Author's note: Look for a fuller discussion of this year's survey results available in the September issue of Dental Economics and on levingroup.com.
---
Roger P. Levin, DDS, is the founder and CEO of Levin Group, a leading dental consulting firm. A nationally recognized speaker, Dr. Levin presents practice management seminars throughout the country.
---
CATCH UP ON PAST DATA BITES
Data Bites is a monthly column by Dr. Levin in the Apex360 newsletter.
Survey finds improving dental hygiene recall rates a primary growth opportunity for practices in 2017
Optimism rising among dentists
For more dentists, these two challenges stand out
Patient communication, more practices are winging it (But should they be?)
Here's the national average for case acceptance
The 2 biggest obstacles to practice success
What expert advisors do dentists rely on?
---
Editor's note: This article first appeared in theApex360 e-newsletter. Apex360 is a DentistryIQ partner publication for dental practitioners and members of the dental industry. Its goal is to provide timely dental information and present it in meaningful context, empowering those in the dental space to make better business decisions. Subscribe to the Apex360 e-newsletter here.
---
For the most current dental headlines, click here.

---