The dos and don'ts of navigating dental insurance
There are a few things that can help dental office managers streamline the insurance process. This dental front office expert shares some dos and don'ts that will make your job easier when dealing with patients.

Aug 15th, 2018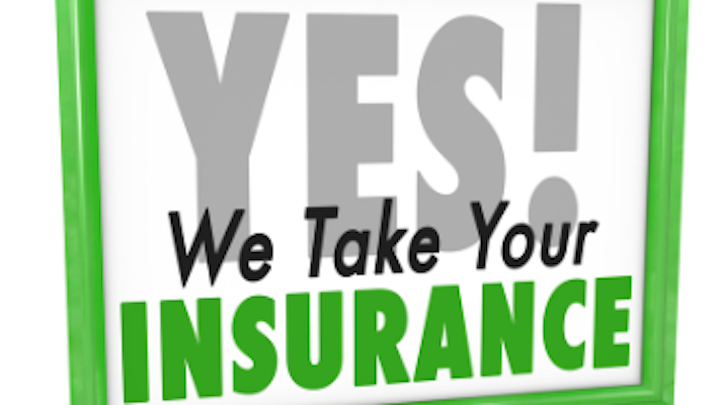 Many of today's patients depend heavily on their dental insurance to help offset the cost of treatment. Practices who accept or are in network need the right tools when it comes to navigating the world of dental plans. They should also know how to effectively communicate with patients about their plan benefits.
In addition to playing the role of mediator between your office and a patient's insurance plan, it's important for you to be familiar with the common limitations of most insurance plans. This way you'll be able to more accurately predict copayments, thus saving you time and money.
Here are the dos and don'ts of dental insurances to help you get ahead of the game.
1. DON'T tell patients that insurance "will pay" or "will cover" when talking to them about insurance reimbursement. This creates an expectationfor their dental plans to cover the procedures, which can never be guaranteed. Using the right terminology will save you the hassle of explaining why someone's insurance did not pay for a procedure that you told them would be covered. DO use words such as "estimate" to let patients know that the copayment you're providing to them is not a guarantee of payment.
2. DON'T volunteerto provide patients with a detailed explanation of their dental plan benefits. The plan is a contract between patients and their insurance carriers. It is not your responsibility to educate them on their benefits. This information should be obtained directly from their insurance plans or their group administrators. DO answer candidly when patients inquire about their plan benefits. If they inquire, provide them only with the basic information given to you by their plans, such as maximums, deductibles, and coinsurance amounts. When necessary, refer them back (nicely) to their dental plans or human resources departments if they wants to know more about their coverage.
3. DON'T call the insurance company for a breakdown of benefits, especially to verify eligibility. This becomes very time consuming and you never know if you receive accurate information. Additionally, they'll have a record of the call and can use that to refer patients back to the office. DO obtain benefits online whenever possible. This is the most accurate representation of what a patient's plan offers. Plus, you'll have actual proof of the benefits, including the date and time, on file, and this will save you the time and headache of calling.
4. DON'T assume that fillings are always covered at the composite rate. Most plans will apply an alternate benefit to posterior resin composites and will downgrade the payment to that of an amalgam (silver) filling. This reduces the amount your office is reimbursed and increases the patient's out-of-pocket copayment. The same applies to crowns—many dental plans will downgrade them as well. DO read the fine print in the benefit breakdown you obtain online, or if you do end up calling, ask if composites and crowns are downgraded. If you're unable to get that information, assume that there's a downgrade. Once you receive the explanation of benefits (EOB), you can reimburse a patient if insurance pays more than anticipated.
5. DON'T assume that a patient is eligible when the person comes in for his or her biannual checkup and cleaning. Some plans run on a fiscalyear and some patients end up getting new dental coverage or they don't have insurance at all. DO run an eligibility check every six months and always verify that benefits, including maximum and deductible, match what your office has on file. Often times insurance plans will change the details, which if left unchecked can cause complications such as inaccurate copayment information.
---
For the most current office manager headlines, click here.

---
---
For the most current dental headlines, click here.

---
Helen B. Funk has been working as the office manager of Cosmopolitan Dental since its inception in 2006. As the primary patient liaison, Helen's goal is to accommodate the patients in a professional, knowledgeable, and personable manner. Helen is currently enrolled in NYU and is working toward a certificate in leadership and organizational development. She is keen on ensuring that the office runs smoothly from the front desk. In her free time Helen enjoys writing, traveling, yoga, and exploring new restaurants in New York City.