5 marketing ideas to supercharge your dental practice
Getting started the right way with your dental marketing campaign will really pay off in the long term.

Mar 21st, 2019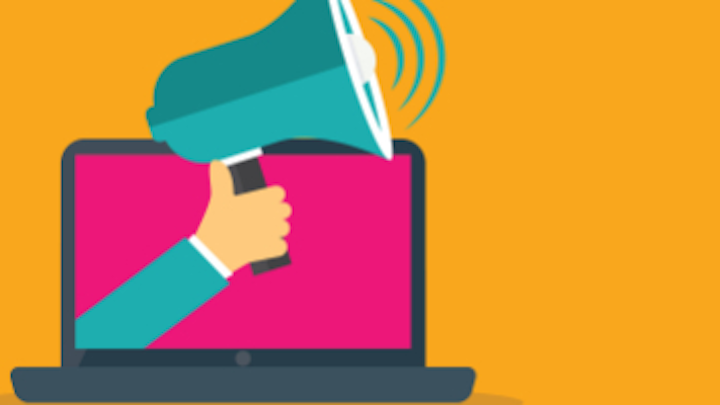 Are you all charged up and full of energy to open your business with a bang? You might as well take the time to equip yourself with marketing tactics that will work for the long haul.
One way to do this is to go online. It's the one place that is hip, crowded, and attracting all sort of customers. There are numerous technologies available that will help you get started in no time. What's more, it's easier to market your dental practice online than offline. So, if you want to impress new and current patients, you need to be online.
Branding first
Before we start, remember, brand first. One of the most important elements in marketing is branding. According to Kotler and Keller, "Branding is endowing products and services with the power of a brand."1 It may start with a logo design that will distinguish your business from the others and can be used as the foundation for designing marketing messages. Branding is critical in marketing because otherwise your business will get lost in the competitive crowd. This is why investing time and money in branding is worth it.
Here are a few ideas to get you started. Don't worry, they're not costly.
Appointment booking app
No-shows, latecomers, and rescheduling are the bane of private practices. Aside from turning a well-planned day upside down, they have the potential to dig into your revenue stream. Do yourself a favor and use an appointment booking app (e.g., Google Calendar, AppointMantic,10to8) that will take care of all of the above and help promote your brand. Some even allow you to have your own page online so your clients can easily log in to check out available slots and schedule themselves. The aim is to ease the process of connecting with your dental brand.
Automated responders and chatbots
You may have heard about artificial intelligence and chatbots taking over e-commerce. They help generate leads, deliver customer service, answer queries, and close sales instantaneously. Well, they are truly a godsend, if there is such a term for chatbots.
When time is of the essence, and most of your patients are online, what do you do? Start a conversational commerce2 via automated responders with curated FAQs and answers. These bots are so easy to configure that it takes only minutes to set up one for your practice. To most users it seems as though a human is at the other end answering their questions. While chatbots such as Zendesk, Reply.ai, and WeChat are paid services, there are free ones that you can try such as Facebook, Twitter, and Snatchbot.
Video promotion platforms
If there is one thing that you should change this year, it's making your dental practice brand as visual as possible. You can start that right away with videos. Videos are everywhere because they are easy to access, view, and understand. A complex dental concept that takes pages to explain can be easily condensed into a two- to three-minute video. That's why video promotion platforms such as YouTube, Vimeo, and Facebook are great for marketing your dental brand. All you have to do is invest in a good webcam and learn how to create great videos about your service. Now is the time to get rid of camera shyness!
Frequently asked questions
You might be wondering, what do FAQs have to do with marketing? The short answer is everything. The long answer is that FAQs are a great way to demonstrate that you are a caring dentist who is not just in it for the money. You care about spreading knowledge, you're eager to answer questions, and you are an expert in your field. You can do this by jumping onto platforms like Yahoo! Answers, Quora, Reddit, WikiAnswers, LinkedIn Answers, and Facebook Questions, which have millions of users all anxious for answers to their questions. Just a note though—don't get carried away answering just any question. Concentrate on your niche and stick to it. In the process you build your personal brand, which is a must where dental marketing is concerned.
User-generated content
One of the best things about today's technological environment is that you are directly plugged into your customers. Whether it's a review on TrustPilot, Facebook, or Foursquare, you can be sure words about your dental practice will get out there pretty fast if you know how to use these platforms to your advantage. A shout-out on a Facebook page, a five-star review, or a video review can all be used to promote your dental brand effectively and authentically. You don't even have to write the script! You may use user-generated content as it is, or design images with your logo on them with a review quote or star rating. Then share away.
Now that you've got these marketing ideas to explore, use them to kickstart your new marketing efforts!
References
1. Kotler P, Keller KL. Marketing Management, American Marketing Association (AMA), 2015.
2. Jean J. How to Recapture Lost Customer Intimacy with Conversational Commerce. Social Media Today. Social Media Today website. https://www.socialmediatoday.com/news/how-to-recapture-lost-customer-intimacy-with-conversational-commerce/450318/. Published December 8, 2018. Accessed January 10. 2019.
Janil Jean is a top management executive at Logo Design Guru.com. She oversees marketing, operations, as well as graphic design at the company. You can contact her at (844) 232-4816 for any branding and design related questions, or connect with her via Twitter or LinkedIn.
---
For the most current practice management headlines, click here.

---
---
For the most current dental headlines, click here.

---