AMP up your dental practice's website for better mobile search results
Google is working to make mobile experiences better for users. If your website is quick and your dental content is AMP optimized, its odds of being seen and clicked on drastically improve.
Feb 21st, 2019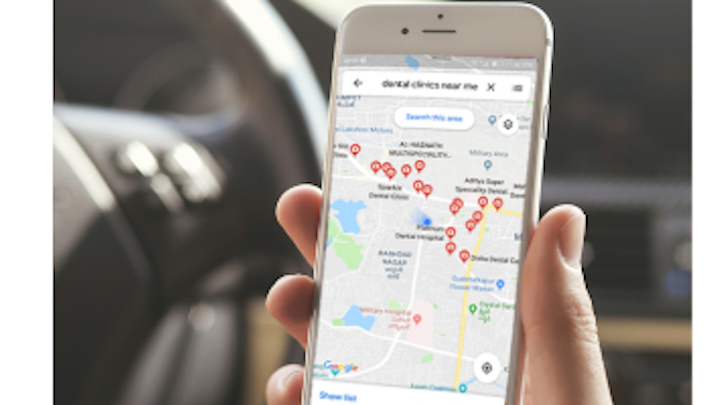 Instant satisfaction is the standard today. Customers anticipate quicker access to relevant online content, especially from mobile phones. The speed with which your page loads and your mobile optimization can affect how your dental website's content performs in search engine results pages (SERPs). Google's Accelerated Mobile Pages (AMP) program can help increment your website's load speed and enhance its user experience (UX).
According to Google, 40% of users will leave a site if it takes more than three seconds to load. Nonetheless, the average page load speed for mobile content is at least eight seconds! Moderate page load speeds debilitate the UX. Your patients simply won't stick around for your website to load on their mobile phones.
This is where Google AMP comes in, Google's most recent attempt at fixing this issue and pushing for enhanced mobile web UX. If your site is quick and your dental content is AMP optimized, its odds of being seen and clicked on drastically improve.
Any search advantage on mobile phones is an absolute necessity for dental practices that need to compete in today's ultra-competitive market. Fast search implies mobile users will not leave your website for your competitors'.
Benefits for dental practices
The mobile web is set to grow. The most significant sign of this is the manner in which Google has been rewarding mobile-friendly website pages with higher search rankings, which started about a year ago. Furthermore, with AMP pushing for enhanced UX, website pages will get a much higher boost.
Potential patients will be able to effectively find relevant dental content at the highest point of search pages and will have the ability to get to the data much more quickly. Speed and simple access to content is what Google AMP aims to accomplish. The favorable result for your dental practice is improved interactions on your website, which can result in your website receiving a boost in SERPs.
The three components of AMP
• AMP HTML: This upgraded set of custom AMP-related commands basically cuts and trims the dead weight, for example, third-party JavaScript and site tracking cookies, which generally add mass to mobile content.
• AMP JavaScript: This new JavaScript document for mobile pages underpins the loading of assets asynchronously. Anything additional that's separated from the real content is loaded last.
• AMP Content Delivery Network (CDN): As Google's system of servers, the AMP CDN organizes and stores AMP-optimized content for faster conveyance. Despite where a page is requested from or where a publisher's server is found, the AMP CDN guarantees that a prerendered, AMP-optimized copy of the content is accessible on servers within the area, prompting quicker conveyance.
AMP's core function is to create less difficult pages that are less information-intensive in order to accelerate the mobile web. So, while AMP sites serve content that is essential in both content and pictures, they profit by a dramatic increase in page load speeds.
SEO and digital marketing
Faster-loading content is vital if you want potential patients to keep coming back. AMP offers speed by a method for SEO-favorable circumstances. Faster page load speed implies more site views and hits, expanded sharing, and more brand engagement.
AMP content is highlighted at the top of Google searches in a swipeable carousel. All AMP-optimized articles are accompanied by a jolt symbol that shows they are AMP-empowered. What's more, since AMP is open source and anybody can contribute to improve its list of capabilities to make it publishing friendly, optimal changes to AMP can be normal soon. This would include a change in how AMP-optimized content appears in SERPs.
Most mobile users who see AMP-optimized content will generally snap back to the SERP to see other pertinent content. This behavior can prompt a healthy effect on the quantity of paid search impressions over a specific timeframe.
The longer your mobile site takes to load, the higher the chances this will affect your conversion rates. If potential patients can access your content rapidly in their moment of need, they'll be more inclined to purchase what you are offering.
Finally, AMP content offers more extensive reach benefits as readers can get to content effortlessly and more broadly by tapping on it in Google SERPs. Google processes over 3.5 billion searches every day, which means mobile users outpace desktop users, and this converts into more prominent reach.
AMP should be a priority for everybody. Despite the fact that AMP isn't yet a ranking factor, page-load speed and mobile optimization are heavyweights with regards to search ranking. Google is pushing for a quicker mobile web, which implies dental practices with a digital presence should consider AMP a necessity.
Andaleeb Zaidi, DDS, completed her Bachelors in Dental Surgery in 2015, but her passion for marketing motivated her to start a Dental Marketing Agency in India called TechieDentist, digital marketing for dentists. She is currently the CEO & cofounder of TechieDentist. You may contact her at andaleeb598@gmail.com.
---
For the most current practice management headlines, click here.

---
---
For the most current dental headlines, click here.

---