3 strategies to attract millennials through dental patient relationship management
Everyone's scratching their heads over how to reach this new generation—millennials—including dentists. Here are some actionable tips for attracting them to your dental practice.

Aug 25th, 2017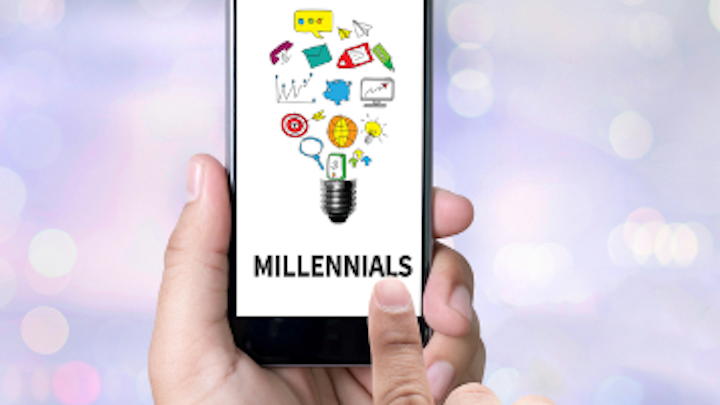 Everyone's scratching their heads over how to reach this new generation—millennials—including dentists. Here are some actionable tips for attracting them to your dental practice.
____________________________________________________________________________________________________________________
Getting millennials to smile about dental care can be tough. Since they're in the prime of their health and careers, taking advantage of available preventive and maintenance care services isn't always top of mind. So, unless a millennial patient has a toothache, he or she may be less likely to call a dentist and schedule a routine visit.
Recent figures from the American Dental Association show that while GEN-XERS ARE PRIMARILY CONCERNED ABOUT THE COST OF DENTAL CARE, the number one reason for not visiting the dentist among 18- to 35-year-olds is, "My mouth is healthy and I don't need dental care."
While this kind of rationalization makes sense, dental providers should be increasing their outreach to millennials in order to gain loyal patients now who will carry on for life, and who will ultimately help the dental practice stay profitable as competition amps up in the future.
Millennials are digitally inclined as nearly 100% of them own a smartphone and use email and text messaging to communicate. An increasing number of them use social media platforms to solicit health care recommendations. Dental practices use cutting edge technology in their exam rooms. Why aren't they equally bold when using technology to communicate with their patients?
Implementing patient relationship management (PRM) strategies to attract millennials
Luckily, there are easy ways to engage millennials in their preferred methods, and to educate them around the importance of their dental care. This is where patient relationship management strategies come in.
Here are three PRM strategies that can help your office get millennial patients into your office:
1. Show them data about fellow millennials—Calling your millennial patients and nagging them to schedule their biannual checkups is not very effective. What's better? Leveraging a campaign for good teeth. Use social media channels such as Twitter, Instagram, and Facebook to show millennials the data that will drive them to make appointments, such as the link between bad oral hygiene and career opportunities. According to one recent study, nearly 28% of millennials said the appearance of their teeth and mouth undermines their ability to interview for a job.
2. Make it easier for them to communicate with you—Among adults ages 18 to 24, 87% said they would like to be able to text with their providers across specialties, yet only 32.6% of their current practices offer a texting touchpoint. PRM tools, such as messaging and online appointment reminders, allow you to let your millennial patients conveniently check on their next visit, make appointments, and ask questions without having to step away from their daily lives. This shows your patients that you're ready to engage with them and put their satisfaction first.
3. Connect with them between visits, digitally—Reaching out to patients through digital outlets is one way to connect to them, but it takes more than digital campaigns to nurture meaningful relationships and retain patients. One way PRM tools can help a practice improve its millennial turnout is by sending surveys to patients via email after their visits, and encouraging them to rate their experiences. These surveys can provide practices with immediate and valuable insights into potential problems, and offer the opportunity to address the specified problems before they turn into negative online reviews. Young adults use online reviews to make many of their decisions. PRM also offers dental practices the opportunity to connect with patients through personalized email campaigns, which can be targeted toward specific demographics (e.g., patients who have problems with tooth decay or who are interested in teeth whitening services).
Driving millennials to the dentist in the future
There are many helpful ways to engage and educate millennials about the importance of their dental care. By leveraging PRM strategies, dental practices can improve their relationships with millennials, increase engagement rates, and retain higher levels of revenue.
Millennials are expected to make up 75% of the US workforce by 2025. Connecting with this cohort of young adults now, while their mouths are healthy and their careers are starting, is important for establishing long-term relationships.
---
For the most current practice management headlines, click here.

---
---
For the most current dental headlines, click here.

---
Jim Higgins is the CEO and founder of Solutionreach.