How mysterious SEO practices can ruin your dental patient flow
Looking for a company to handle your search engine optimization (SEO) needs? Here are some helpful questions to ask to determine whether or not you want them to handle this important function for your dental practice.

Aug 9th, 2017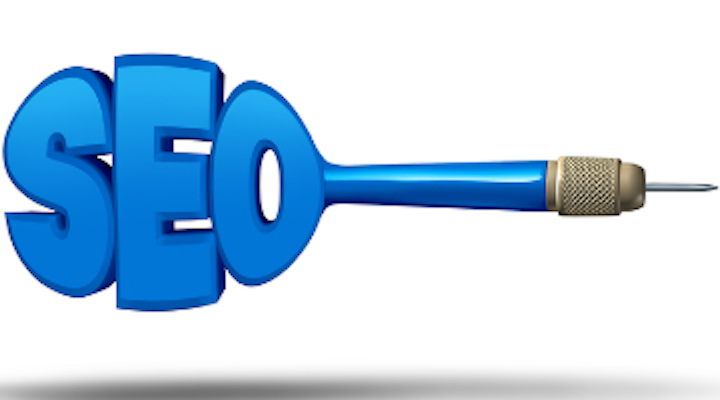 Looking for a company to handle your search engine optimization (SEO) needs? Here are some helpful questions to ask companies to determine whether or not you want them to handle this important function for your dental practice.

IF YOU'RE CONFUSED ABOUT how to hold your search engine optimization (SEO) company accountable, you're not alone. Many dentists have expressed their concerns to me that the company they're using cannot articulate what they're actually doing regarding SEO. It's not your fault that SEO is confusing. It's the marketing agencies making it that way.
But I have great news! If you can operate a Velscope and diagnose early signs of oral cancer, operate a CEREC and create the perfect crown, perform ground marketing efforts and create engaging Facebook ads, then SEO companies need to stop pretending they have bigger brains than you.
There, I said it. SEO companies, including those that specialize in the dental field, need to realize that dentists are smart enough to do their own SEO. Just because dentists have better things to do doesn't mean they deserve to be in the dark about their online marketing efforts.
Here's the bottom line. If your SEO company cannot articulate and show you what's it's doing for your practice, it's probably not doing that great of a job for you. Many marketing companies use words such as "intangible," "esoteric," and "complex" to describe their methods, rather than actually just describing them. I think this is a copout. But many dentists don't know what questions to ask in order to develop an understanding of SEO.
Here I'll give you the tools to assess a new SEO company and also reassess the SEO philosophy of your marketing company. But to demonstrate the point of how diverse the SEO approaches can be and the dangers hidden within, you only need to look at your profession—dentistry.
Much like SEO, dentistry has many philosophies. Which philosophies are superior? Do they have different focuses, different approaches, different results? You be the judge. As a dentist, you know which philosophy fits your practice. I can't say which of these educational programs is superior. I'm not going to pay them to learn about malocclusion, or how to place an implant. I'm not a dentist.
You may think the same way about SEO philosophies. But there's a critical difference between the prospect of me learning about occlusion issues and you learning about SEO approaches: You're in the market to invest in SEO. If you hire the wrong SEO company, you can find yourself losing your rankings and ruining your reputation.
I'VE DEVELOPED 20 QUESTIONS that will help you avoid this trap. But first, the spirit behind this SEO questionnaire: I'm intentionally not supplying answers. This is a guide to help you know what to ask, and my best advice is to trust your gut feeling. Otherwise, anyone could simply copy the answers I provide, create a script, and tell you what you want to hear. The important thing throughout these questions is that the SEO expert never loses you in technical jargon, and that the person is able to explain technical details in an easy-to-follow way.

Here are 20 questions to help you uncover the truth:
1. What are the top three things you need to discover in order to diagnose my specific issues?
The important thing is the SEO expert speaks in plain English. If you can follow what the person saying, this is a good sign. It's no different than explaining the various services you offer chairside. You know better than to use technical jargon because patients don't care about that sort of thing. They just want a simple explanation.

2. What's the first thing you do to optimize a website?
Yes, it does depend on the case. However, encourage the SEO expert to talk about the most common low hanging fruit on most dental websites. If the SEO expert is experienced with optimizing dental websites, he or she will be able to explain the common issues that often go unnoticed.

3. What do you do when your first tactics fail?
If the SEO expert has experience working with dental websites, this is a common fire drill. A great SEO expert is playing chess with search engines. If the company is offering a one-size-fits-all approach, you'll feel this in the response. I don't care if we're talking about SEO, dentistry, or anything else. Sometimes our first moves fail, and only those willing to adapt can succeed when that happens.

4. How do you ensure that your results last long-term?
Not all SEO companies have the same philosophy. While they may respond with something like, "No one knows the algorithms at Google," or "We keep up with all the latest algorithm changes," these are non-responses. Cogent reasons should be offered that concur with common sense.

5. How do you deal with duplicate content?
You don't want just anyone writing dental explanations for your website. Whether or not the SEO expert believes duplicate content is holding you back, there are varying strategies to deal with copycat content.

6. What's the one thing you see other SEO companies do that isn't part of your process?
This is a real curve-ball question. Just because the SEO expert is knocked off balance by it doesn't make this any less qualified. The person may want you to restate the question. You may ultimately learn something about the SEO expert's philosophy. A major thing to look out for is any major, flagrant bad-mouthing of the competition. This is a red flag.

7. Do you require I redesign my website?
Many people don't know that your website is a huge part of your SEO success. Some SEO companies mandate you redesign your website with them before launching a new campaign. This is good to know ahead of time.

8. How do you research the number of people searching for my dental services?
This one is pretty self-explanatory. It's a shame so few dentists ever ask this question. Know what SEO means to you before deciding what it should cost or what you should gain.

9. How do you optimize my content without "keyword stuffing?"
If the SEO expert is writing for you, this is important. You can even delve into what your headline and subheading should include, keyword-wise. "Dentist (your city)" may seem good or SEO purposes, but it might not be ideal in every case.

10. Can't I just buy a "dentistmycity.com" domain name and expect to rank?
Many SEO companies take credit for "ranking" dental websites in small cities when they actually played an extremely limited role. In more competitive markets, strategies may differ dramatically from small towns. I find that having either your city name or dentistry/dental/dentist in your domain name tends to yield the optimal results for SEO on Google.

11. How do you assess the quality of inbound links and backlinks?
While most dental websites don't have very many high quality links, you'll be able to learn a bit about the SEO expert in the person's response. You'll learn if the person has any experience in helping you with harmful backlinks, as well as helping you build authoritative links.

12. How do you get backlinks?
Some SEO experts focus on the website and content of the website itself (often called "on-page SEO"). It is rare for an SEO expert to build very high quality links to a dental website because the content is usually not very link-worthy. If the SEO expert doesn't build links, the person should know someone who does, especially if you're in a very competitive market.

13. Would you ever pay for a backlink?
Google strictly forbids buying links. This might seem odd, but not all SEO companies believe in being in compliance with Google's guidelines. The important thing is that your SEO expert is honest with you. This may also reveal how long term your results may be based on whether the SEO company is using the techniques that are approved by Google.

14. What is your internal linking strategy?
This is the process of linking to and from various pages on your website. The way you link your pages can have huge effects on how any one webpage may rank for relevant keywords. Much as when other websites link to a specific page on your website, linking from other pages on your website show search engines the importance of that specific page.

15. How do you make sure I don't lose any backlinks during the transition? (in the case of a website redesign)
Most web design companies unknowingly redesign websites without any regard to what pages might have backlinks. They may have changed the URSs of your website and cause your rankings to plummet. This question reveals if the SEO company is cognizant of that.

16. How do you mobile-optimize a website?
There are mobile versions of websites. There are responsive websites. Finally, there are advanced mobile pages (AMP) websites. The SEO expert should have a preference for how their company develops the mobile version of your website, and reasons for choosing that style.

17. How do you determine (and improve) a website's loading speed?
This might get technical. Allow the SEO expert some latitude into technical jargon.

18. How would you improve conversion rates?
While this is technically separate from traditional SEO efforts, Google is moving more toward its "RankBrain" algorithm. RankBrain is an artificial intelligence that shows which websites are converting well and satisfying searchers. If that seems ambiguous, it is. Google keeps the RankBrain algorithm under lock and key.

19. How would you make my website more engaging or useful?
This generally falls outside an SEO expert's purview, but with RankBrain becoming a more prominent feature, it's a good question to address. For instance, dwell time, the amount of time a person a patient remains on your website actively engaged with the content, is a powerful indicator that your website is matching searcher intent and not some SEO hoax that's trying to temporarily game the Google algorithms.

20. Which aspect of SEO do you enjoy the most? The least?
I don't enjoy every aspect of SEO. I make sure to delegate some tasks to people who specialize in them. I enjoy link building because it proves that my client's website message was worthy of the endorsement from another website.

I just answered my own question. Hopefully it doesn't get copied too often.

Please tell me any suggestions or questions you have in the comments below. Your comments and questions help me understand what kind of content would prove most useful to you in the future!
---
For the most current practice management headlines, click here.

---
---
For the most current dental headlines, click here.

---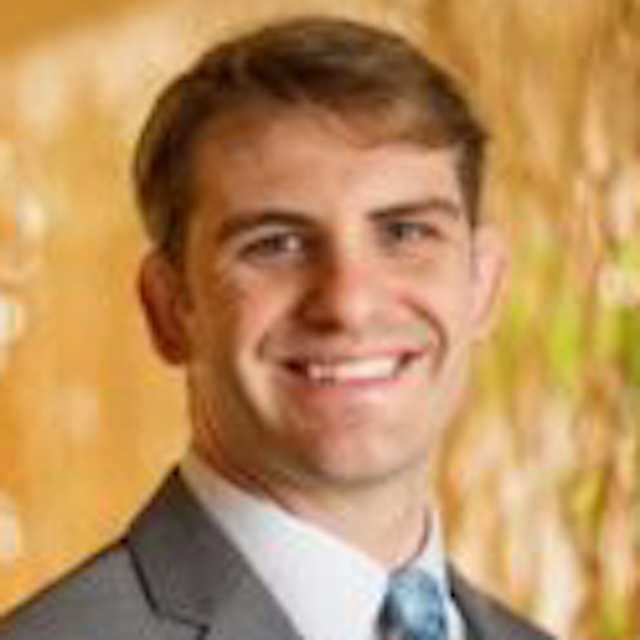 Justin L. Morgan is the creator of the first step-by-step dental SEO course known as the Invisalinks SEO Method. In this course, Justin teaches dental professionals how to create content that provides supportive evidence for what others in the dental field are trying to convey. He reveals the secret tactics and strategies that he's used to rank dentists all over the country in some of the most competitive markets. Justin believes that by teaching what other SEO agencies don't want you to know, you'll be in the best position to decide what style of SEO is the right fit for you. Justin speaks publicly for a number of dental organizations.