The value of dental membership patients
Would you be interested in increasing your dental practice revenue by an average of 100%, maybe more?
Aug 7th, 2019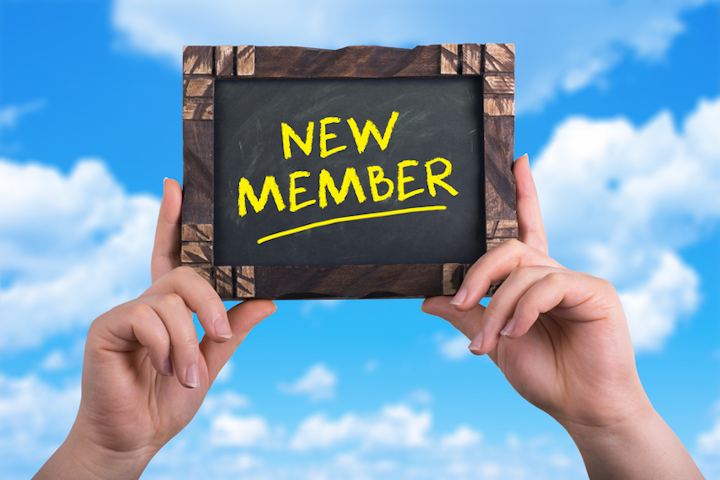 Membership plans for dental practices are becoming more common. Most practice owners have not considered a plan because they don't understand how it works, or understand the tremendous benefits of starting, growing, and successfully managing a membership plan.  
Membership programs cut out the middleman (the insurance company), although the majority of patients who sign up for a plan are people who have no dental insurance. Retired people, entrepreneurs, and owners of local small businesses are the target market for membership plans. That's because there aren't many good options for affordable dental insurance for these people and their families. Many people lose their dental benefits when they retire, and if they want to buy insurance it is extremely expensive and limits what they need.
 As for small business owners, when faced with the numbers, it is actually more expensive for them to buy dental insurance and pay the co-pays and deductibles than it is for them to purchase a dental membership plan from your office.  
 How do membership programs work?
 The basic concept of membership plans is simple. You sign up your patients for the plan. Patients may be able to choose one of the different tiered plans that your practice offers. The payment of the fees can be chosen by what is easiest for each patient, whether that's paying monthly or annually. In exchange for these fees, you offer your services of exams, cleanings, and restorative services for a discount or savings.
 Wait! Did I just say that you offer your services at a discount? Yes, I did, but this actually makes sense, and here's why. Think about it for a minute. If your practice accepts insurance, you're already taking massive PPO hits (42% average discount on a PPO contract). You only get the percentage of the procedures you bill out, as per what the insurance company determines is fair.
 So, you structure your membership plan by offering a 10% to 20% discount, which is better than the deal you are already being forced to take by accepting dental insurance. But you still make it easier for your patients to come in for their regular dental care. The plans are specifically designed by you to provide a need at a value that your patients will appreciate. The first-tier plan that you offer can be as simple as covering cleanings and regular periodontal services.
 If a patient pays an annual or monthly subscription fee to your practice to get his or her cleanings and exams and receive discounts on any of your services, the person is less likely to cancel appointments. If someone does cancel, you have already collected the funds. There is less risk for you as a practice owner. If someone does cancel, the person is more likely to reschedule, again because they have already paid for it. That is a huge benefit that solves a massive problem in the dental industry.
 A successful membership plan should be thought of as a retention or loyalty tool, a patient attraction tool, a case acceptance tool, and a recurring revenue tool for your practice. Not only do you foster loyalty from patients, but you can take better care of them. Isn't that the goal of being in practice, to take good care of people?
 Most practices seek loyalty among patients because they don't want patients leaving and looking for better prices from other practices. The discount and savings offered on dental services encourages patients to accept treatment recommendations more often. More case acceptance means more revenue. The average case acceptance is about 67%. With the discounted services, you will book more procedures ever than before.
 Let's look at some numbers. Here may be a concern. You're already collecting $1,000 from a patient for your service, so offering a 20% discount means you collect only $800. Would that mean throwing away 20% of your profit? No, because you have to take into account the residual income of the membership plan, along with the increased appointments and services provided.  
 Overview of a successful membership program
 Here is an overview of one dental office. After looking at the numbers from other places, this office is on the low end of conversion, but the numbers are still impressive. During a 12-month period, this office serviced 508 patients who had no dental insurance. The office collected $650.30 from nonmembers. Alternatively, they collected $837.54 from members, which is 30% more. They offered a 15% discount but ended up collecting almost 30% more.
 Is this starting to make sense? Data collected from practices all across the United States has shown an even more impressive collection percentage. Looking at almost 4,000 patients from participating offices across the US that fall into the under-insured or non-insured category, the collection from nonmembers was $772.79. Collections from members totaled $1,576.12. Are you sitting down? That is a 104% increase in revenue.
 So, I ask again, would you like to increase your revenue by 100% or more?
 The best interests of dental practices are not at the heart of dental insurance companies. They are businesses that are trying to make money. But dentists don't need to help them be successful. Everyone wants to help their own dental practices be successful.
 With membership plans, the patient wins, the practice wins, and the provider wins. It is really rare to find something that allows everybody to win (except insurance companies). A membership plan works even in practices that pay their staff on production or commission. Each practice has to figure out what works best for them.
 Conclusion
I hope this article has inspired you to create a dental membership program. I have seen practices achieve great success with their membership programs. They are your best chance of winning in this industry.
If you are interested in creating a successful membership program and your goal is to grow your revenue, increase profits, increase patient loyalty, and decrease your reliance on dental insurance, then I invite you to download my free ebook about dental membership program. If you are interested in learning more about how your practice can systematize, scale, and grow your program, then check out boomcloudapps.com.
MORE ARTICLES ABOUT MEMBERSHIP FROM JORDON COMSTOCK
The benefits of in-house membership programs for your dental practice
Debunking myths about in-house dental membership programs
6 mistakes to avoid when creating an in-house membership program for your dental practice