Debunking myths about in-house dental membership programs
By now, most dental professionals have heard about in-house membership programs. As with anything new, there are plenty of myths surrounding these memberships.
Oct 23rd, 2018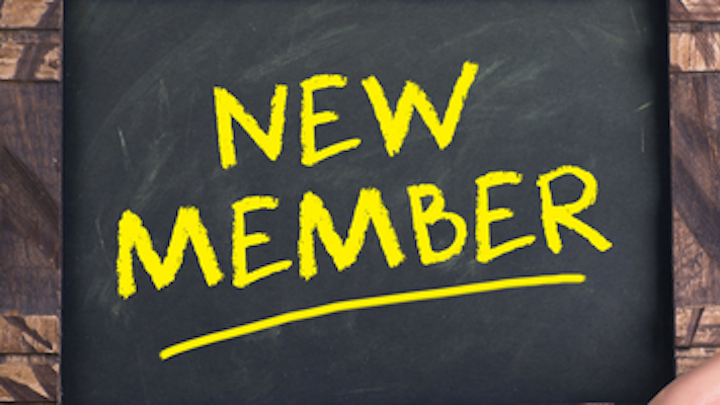 Jordon Comstock has been helping dentists nationwide develop in-house membership programs since 2013, and has guided them in the process as their membership base has grown. Are you thinking about starting an in-house membership program? Read Comstock's's previous articles on DentistryIQ by clicking on his name above.
___________________________________________________________________________________________________-
Whether you're an experienced dentist or new to the dental industry, you've likely heard the buzz about in-house membership programs. These programs can take your dental practice to the next level, helping to secure and generate long-term income while allowing you to provide the best services to your patients.
Dental insurance companies are a hassle to deal with, always cutting your rates and dictating what they will and will not cover for your patients' care. Instead of being at the mercy of these controlling institutions, you can explore in-house membership programs.
By instituting an in-house membership program, your dental practice can offer patients the significant discounts they need for both minor and major services, while guaranteeing they return to your practice for all of their dental work.
There are lots of myths about in-house membership programs, many of which big insurance companies perpetuate as they bully dentists into accepting their plans. Here I will debunk some common myths and explain how an in-house program is the best option for growing your practice.
Are membership programs illegal?
One common question that many dentists have is whether in-house programs are illegal. The answer is no. Insurance companies often share incorrect information about in-house programs to providers. Remember, in-house programs do not benefit insurance business models. Instead, they offer dentists more power and financial freedom over their practices.
It is a good idea to double check your state's requirements regarding in-house plans. Some states require that patients receive disclosures, such as mentioning that the in-house program is not dental insurance. Also, some states require a license for dentists who want to offer in-house dental plans. It's usually very easy to acquire a license for your practice. The majority of states don't have any regulations, and starting an in-house membership program can be a great marketing and retention tool for your practice.
How does discounting work with a dental savings plan?
The world of memberships is booming. Amazon Prime and Costco are proof that membership plans help companies make money and retain loyal customers. Studies show that membership plans boost spending. One study by RBC Capital revealed that 73% of Amazon Prime customers shopped two to three times a month, while only 22% of non-Prime customers bought on the site. This study revealed more interesting data. The longer someone is a Prime customer, the more money they spend. Nearly 41% of Amazon Prime members spend $800 in their first year of membership, and that increases to 68% of Prime members that have more than four years of membership. Costco's results were similar.
The same is true for dental plans. Most patients are receptive to having two different tiers of dental savings. For example, if you offer 15% off minor services and 10% off major services, more patients are willing to pursue additional dental procedures. Since the membership plan is with your practice, patients will return to you for their dental work.
Discounting for existing FFS patients
According to Dr. Christopher Phelps, fee-for-service (FFS) offices may be concerned about losing revenue when they start a membership program. Dr. Phelps and I have addressed this issue on podcasts and in other articles, and we agree that there will be a short-term loss but a long-term gain.
A membership program is not directly for your existing patient base. If you promote your program to your current patients, you will lose revenue in the short term. The benefit of offering a membership program is that your patient retention rate will increase dramatically because people will have a reason to stay with you and will not be attracted by the next shiny dental ad.
You have a membership program, and your competitor down the street most likely does not, so your patients become loyal to your practice. Higher patient retention rates will save you money on marketing for new patients because you won't have to replace those who leave. If you own a fee-for-service practice, a membership program is a wonderful strategy.
How do you compensate an associate dentist with a membership program?
While dental practices have different types of membership programs, there are a couple of options for compensating associate dentists and hygienists. Some dentists compensate others based on a percentage they collect from the services. For example, you could give hygienists or other dentists a 20% fee for any services that a patient receives. A $200 prophy would earn a hygienist $40.
Another option: if you know that the hygienist's rate is $20 per hour and a prophy takes one hour, you can build the cost of prophies into the price of the membership. For example, biannual prophies cost your practice an overhead fee of $80 per year, so you can roll this into the monthly membership payment and increase it by $6.66. You will only break even on the cost of the prophy, but you will make more money based on the treatment recommended from the regular checkups, such as fillings, teeth whitening, veneers, caps, crowns, bridges, dentures, and more.
Why you should explore in-house membership programs for your practice
The primary goal for dentists who want to implement in-house membership programs is to attract quality patients who are not obtaining dental services or do not have existing dental insurance. In-house programs are perfect for dentists who want to go after new patients. Dental savings plans are also great promotional tools for existing patients who might be on the fence about obtaining services or are asking about discounts. Substantial savings will encourage these patients to invest in their long-term dental care.
The bottom line is that dental membership plans help practices attract and retain patients while increasing the number of treatments these patients receive. If you're looking to build your practice and decrease your dependence on insurance plans, in-house membership programs have immediate and long-term benefits for your practice. To learn more, visit boomcloudapps.com.
---
For the most current practice management headlines, click here.

---
---
For the most current dental headlines, click here.

---
Jordon Comstock is the founder of BoomCloud Apps, a software company that allows dental offices to easily create, organize, track, and automate an in-house membership program. You can download a free e-book about membership programs or watch a free demo. Contact him at (801) 753-8586 or jordon@boomcloudapps.com.