Tuesday Tip from Pride Institute: Your confidence level during dental case presentation
Having a good confidence level can make a difference in dental patient case acceptance. You know what you're talking about – now show it.

Mar 24th, 2015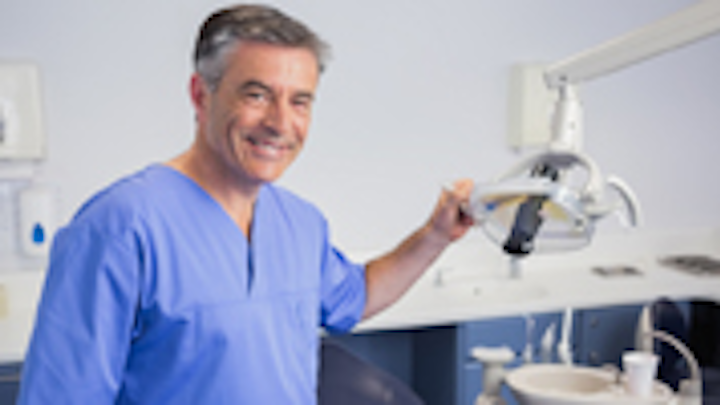 Lately I've been working on – and writing a lot about – treatment acceptance. In today's Tip, I'd like to address something that's not easy to detect and certainly not easy to measure. This is actually more of a question than a tip. It is, "How does your confidence level appear to your patients?"
I realize that this question can take you in many directions. Some of you might wonder if I'm suggesting you're not a confident clinician. That may be a consideration with certain procedures for some of you. But I'm referring to anything that compromises your confidence or certainty while recommending treatment.
Since we've started this tip with a question, why not continue? As we do, consider your responses, which should come after careful self-reflection. What I've written so far is literally my side of the dialog when I meet with my clients. Your answers will be your own, and will hopefully guide you along on your own path to increased treatment acceptance. Good luck!
1. How does a patient saying "no" show up in your treatment presentations?
2. How present is your negative self-talk when you engage with patients?
3. Do you make a strong recommendation for the best treatment option, or do you offer a neutrally stated pair of options, devoid of your expertise?
4. Do you over explain the clinical/technical side of dentistry, hoping that your vast knowledge will convince a patient to accept treatment? How might that appear to the patient?
5. Are you personally invested in whether a patient says yes or no to your treatment recommendations? What impact does that have on your confidence?
Reflecting and honestly answering these questions will get on you the road to confidence and increased patient acceptance.
PAST TUESDAY TIPS:
The expert is you, the dental professional
If goal setting is so popular, why are people so bad at it?
Small $$ tweaks add up to big results for your dental practice

Tuesday Tips from Pride Institute are provided weekly on their Facebook page as well as in this column in DentistryIQ. To ensure you don't miss any of Pride Institute's proven methods to take your practice to the next level, visit prideinstitute.com, and like them on Facebook.