Tuesday Tip from Pride Institute: Facebook for dentists—what's the point?
Dentists keep hearing that they need a Facebook page and presence to draw in new patients and engage current patients. It's true. In today's social media age, a well done Facebook page will truly help a dental practice.

Jan 26th, 2016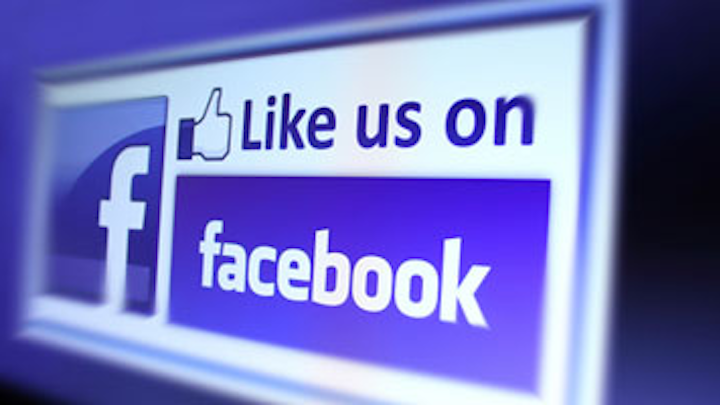 Setting up a Facebook page has become standard practice for most of today's dentists. The most widely used of all the social networking sites, Facebook can be a terrific marketing tool. While many view it as a way to attract new patients, it can actually help boost relationships with your existing patient base.
When executed well, a dental practice Facebook page is a terrific vehicle for meaningful patient interaction throughout the year. Just like person-to-person communication, social media interactions need to be a two-way street, meaning that it's not enough to simply create a page and only post once in awhile. The real purpose of social media is to engage in a conversation with your patients online. To maximize the effectiveness of Facebook, you need to shift the focus from one-way communication tactics to a two-way engagement strategy.
How can dentists create an engaging Facebook presence?
1. Ask for Likes—This is just the cursory first step, yet many dentists stop here. Make your patients aware that the practice Facebook page exists by putting a sign at the front desk, linking to the page from the practice website, and adding "Like Us on Facebook" with a link to the page on all outgoing practice emails. Simply verbally reminding them about your Business Page in everyday conversation is a good idea too!
2. Encourage check-ins and shares—Once a patient has Liked your page, remind him or her to check in to the practice at every visit. Patients can also share the content that you post on your page with their Facebook friends. Check-ins and shares boost Facebook engagement since they appear not only on the patient's Facebook page and your business page, but are subsequently broadcast in the newsfeeds of the patient's friends, thus exponentially increasing visibility for your practice.
3. Use visual content—People click on photos and videos more than any other type of content in a social media setting. That means that photos and videos are very engaging and serve to showcase a more personal side of the dental practice. Encourage patients to include a photo of themselves at the practice or in the chair when they check in. With the proper written releases, dental practices can also post photos of the dental team and patients at local events or upload videos from around the practice.
4. Create interactive posts—Facebook allows businesses to run contests and promotions on their pages, and these are great ways to boost patient interaction. For example, Valentine's Day is just around the corner, and it's a perfect opportunity for dentists to run a themed promotion or contest. Just remember to follow Facebook's guidelines to be sure that your contest runs as smoothly as possible.
5. Reciprocate—We've discussed how to make your Facebook page more engaging, but true engagement is not one-sided. Above all else, social media should be a conversation. Like content on your patients' profiles, share their posts and comment on their pages regularly in order to fully maintain thoughtful interactions.
Focusing more on Facebook engagement will help create an online community that will help strengthen patient relationships both online and offline.
RECENT TUESDAY TIPS:
Can dentists be replaced by robots?
Phone skills in your dental practice: Would YOU make an appointment?
New year ... New you? Improve your dental practice in 2016

Tuesday Tips from Pride Institute are provided weekly on their Facebook page as well as in this column in DentistryIQ. To ensure you don't miss any of Pride Institute's proven methods to take your practice to the next level, visit prideinstitute.com, and like them on Facebook.