Mydent launches new Defend Mobile website
Site is smartphone and tablet friendly

May 13th, 2013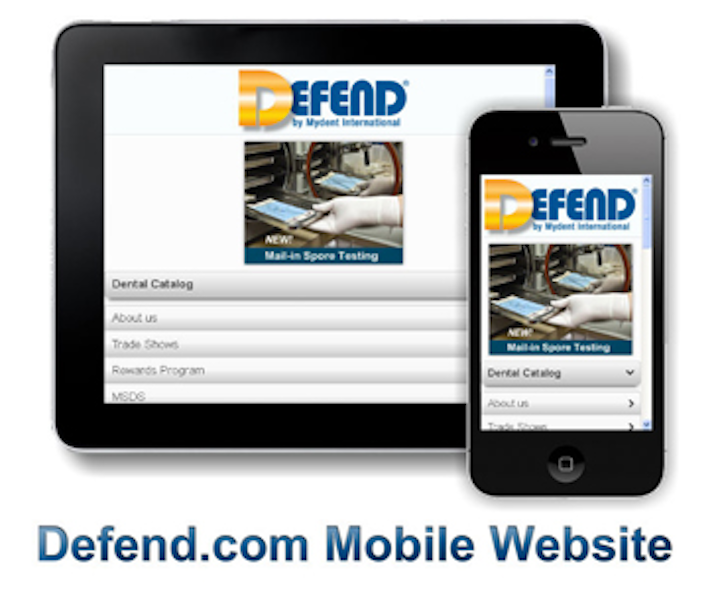 HAUPPAUGE, NY — Mydent International has launched a new mobile website that facilitates smartphone based browsing. The mobile website, also tablet friendly, features the latest promotions, articles, and news from the Defend brand of dental supplies.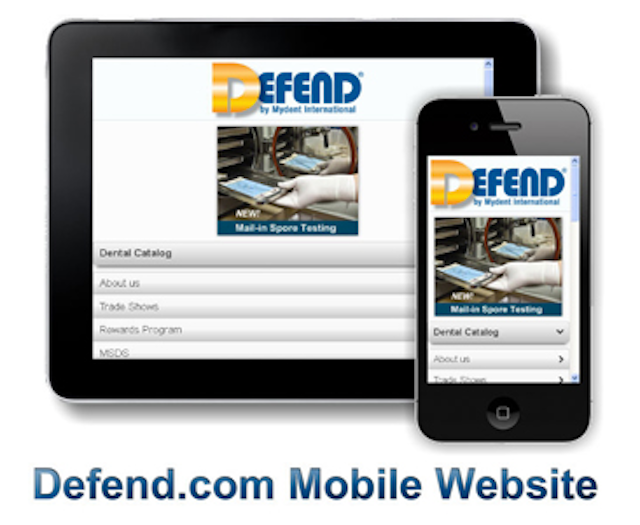 According to Mydent's E-Marketing Manager Eric Slone, "Mobile usage is rising exponentially. We've seen an approximate 25% increase in mobile traffic over the last three years. Our goal is to provide dental professionals with convenient, easily accessible product information and updates."

RELATED ARTICLE:Website promotes easier access to interdental brushes for patients and dental offices
RELATED ARTICLE:Using technology to maintain a personal touch with dental patients

The new mobile website also features click-to-call, MSDS information, quick access to social media pages, and more. To view the mobile website on your smartphone or tablet visit Defend.com.