Increase bottom line of your dental practice with Cold Ca$h from Cool Jaw
Dental patient convenience will lead to them recovering more quickly

Mar 11th, 2014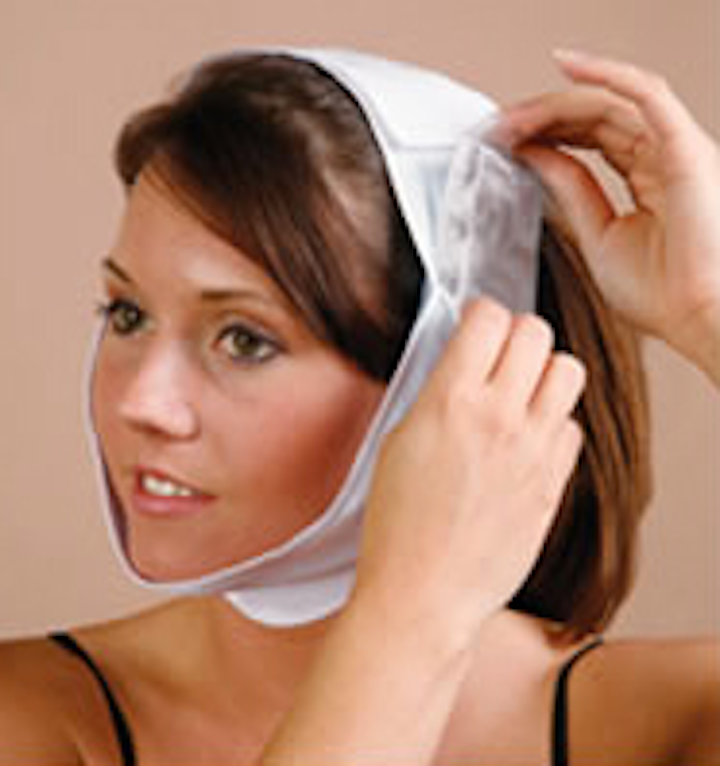 Cool Jaw is now offering your dental practice the chance to earn additional revenue by giving your patients the opportunity to purchase Cool Jaw products directly from your dental practice's website.
For those who are not familiar with the product, Cool Jaw is a wrap-around, hands-free cold therapy that patients can wrap around their face following dental surgery, or to treat chronic pain associated with teeth grinding and jaw clenching.
If you become a Cool Jaw Cold Ca$h partner, you can direct your patients to the exclusive "Accelerate the Healing…Recovery Shop" on your website. Upon clicking, they will land on your personal selection of recovery-related products to choose from, including Hands-free Cold Therapy and Hot/Cold Gel Packs.
Mobile touch-screen pain management center makes dental care smart
Cool Jaw's customer care team will assist your patients, and will ship and bill your patients directly. Each quarter you will receive 20% of the net sales made from your "Accelerate the Healing…Recovery Shop" page. You will also have the ability to conveniently track your sales, and Cool Jaw provides you with all the tools. Find more information at cooljaw.com.

Dentists have known for several years that Cool Jaw helps keep their patients happy. It leads to high patient compliance, and therefore, fewer troubleshooting calls and visits following treatment.
Cool Jaw invited Dr. Robert Myers, who has been using the product for several years, to explain in a series of videos why he believes offering Cool Jaw to his patients has helped him increase his bottom line. Watch the first one here, and view the rest at cooljaw.com/cool-jaw-video-gallery.
)
The myth about creating "dental value"
Dr. Myers shares with his peers how Cool Jaw helped his practice increase its bottom line. "It's a great application of a simple thought process that shows you care about your patients," he explains. "Let's face it. Patients often don't retain post op instructions. Placing Cool Jaw in their hands takes the variability out of patients' hands and makes sure they're applying it. It gives them relief from the pain. When they have a good experience, they let others know."
Dr. Myers has also noticed that patients wear Cool Jaw longer because of its ease of use, which helps them heal faster. "This decreases the number of calls your office receives regarding follow-up care, which lead to more efficient use of time in your office."
Cool Jaw also offers a series of patient instructional videos that dentists can offer through their practices. This is a time saver when it comes to answering those frequently asked questions, and also helps patients learn and retain the information they need to take home with them. Those can be viewed at cooljaw.com.