From 'The DUMB Files:' Ignoring patient experiences
Dr. Chris Salierno felt very "dumb" when a patient commented on the state of "disrepair" in his dental office. Dr. Salierno wants his peers to learn from his experiences via The DUMB Files.

Oct 9th, 2017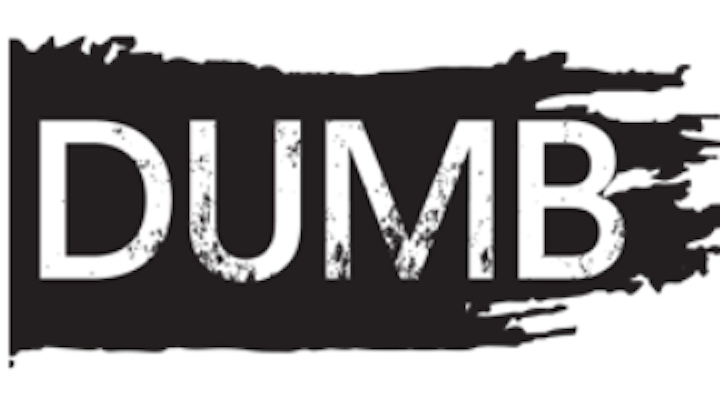 Dr. Chris Salierno says mistakes in your dental practice are OK. The important thing is to remember to learn from them.
_____________________________________________________________________________________________________
This article originally appeared in the Principles of Practice Management e-newsletter. Subscribe to this informative twice monthly practice management ENL here.
Welcome to another installment of "The DUMB Files," where DUMB stands for "Didn't Understand My Business." I've made a lot of mistakes as a practice owner, and I want to share them with you here.
This time, my goof centered around the patient experience. Sure, we all try to create a pleasant and cordial atmosphere for our patients. We train our teams to be welcoming. We provide amenities like a coffee station in the reception area and television screens in each room. That's all fine.
But sometimes there are little imperfections that can make a bad impression. We have to uphold a certain image as health-care providers and make sure our facilities are clean and modern. Patients expect that. Even if your sterilization and disinfection protocols are first rate, a crumpled- p piece of paper on the floor can instantly make a patient have doubts about your practice's cleanliness. Your patients' perceptions are just as important as the reality in this case.
So, I was floored a few years ago when a new patient commented on the disrepair of my practice. I had greeted him in the hygiene room after his first visit and he politely told me I needed to make some repairs. I had started my business from scratch only a few years before, so all of the equipment and the facility were still brand new. Surely he was mistaken! He pointed to a chipped outlet covering near his feet. That was all.
It takes about $8 and two minutes to replace an outlet covering. The problem was that none of us in the practice had noticed it. Our inattention to this small detail had this new patient questioning the integrity of our practice. Frankly, I don't blame him.
To prevent this embarrassment from happening again, I now periodically look at my practice from my patients' point of view. I suggest you do the same. Sit in the reception area and lay back in your operatory chair. Look for cracks, stains, and other small nuisances that might otherwise escape your eye. I also encourage my team to do this if they have any down time. Making a great impression is everyone's job and, as they say, the devil is in the details.
Cheers,

Chris
RECENT EDITORIALS
Is there a DSO bubble?
Here's what you thought about LinkedIn for dentists
Does anyone around here actually use LinkedIn?
---
For the most current practice management headlines, click here.

---
---
For the most current dental headlines, click here.

---