Efficient time management and scheduling in your dental practice
Time management, not more patients, will help you keep your dental practice profitable and productive. Keep your team in the loop and work together to manage the schedule and meet your goals.

Jul 11th, 2017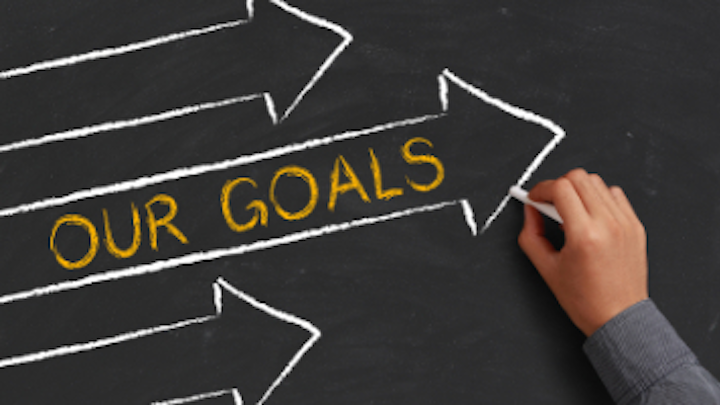 Time management, not more patients, will help you keep your dental practice productive and profitable. Keep your team in the loop and work together to manage the schedule and meet your goals.
Effective scheduling techniques stabilize production from one day to the next and greatly reduce stress due to inconsistency. The ability to increase production is the result of a well-designed day, not necessarily the result of more patients seen. The goal of any practice should be to help as many patients as possible in the most efficient manner. Focus on helping your patients achieve their optimum dental health by doing the most dentistry possible each day.
Here are some scheduling department standards your practice should strive for:
• Prevent roller coaster production by consistently meeting your daily goal and thereby delivering the most complete dentistry possible to each patient.
• Avoid filling your day with excessive amounts of short or low-producing procedures. This reduces stress for clinical and administrative staff.
• Schedule patients in the timeframe best for both them and the practice.
• Create a plan for achieving goals instead of leaving it to chance. Your appointment book is the ultimate time management tool for your practice.
• Increase productivity in the practice through effective scheduling techniques.
The following is a form of "block scheduling," which is not for every practice. But when done correctly block scheduling can simplify and make a more efficient schedule.
Step 1: Set a daily goal
Production goals must be determined by the doctor and then written down and distributed to every staff member. The staff as a group should discuss how they can help achieve the goal. It is important to have a commitment from every staff member to make the goal become reality.
Step 2: Develop the ideal day
Determine what combination of procedures should be in your day in order for you to meet your goal. There are three categories to consider:
1) Substantial cases (major)—These are highly productive procedures, such as crown and bridge, partials, and veneers. Ideally, 50% of your day should be in substantial cases.
2) Restorations (minor)—These are moderately productive procedures, such as amalgams, composites, and root canal therapy. I recommend two to three hours of this procedure.
3) Miscellaneous—These are low to nonproductive procedures such as seats, exams, emergencies, and adjustments. This type of procedure should be filled in around a controlled number of substantial cases and restorative procedures.
Step 3: Preparing the schedule
You will need a system that allows you to determine at a glance what has been scheduled in your ideal day and what procedures are still outstanding.
1) Block time in the schedule for substantial cases for the entire month. Other procedures will fill the open space around these. This ensures you have time available for the most important procedure needed to meet your goal. Block the time by using a different color to signify the reserved hour for each major procedure. Note: If the blocked time has not been filled within two to three days of this reserved time, move the color to another spot in the following week and fill the open time at hand.
2) Track your seat appointments so that not too many accumulate during the day. If your goal is to do two substantial cases per day, you should have no more than two seat appointments per day.
3) Track your restorative by using a time tally system.
Step 4: Daily goal and substantial case status
During your morning meeting the appointment secretary should (1) announce the production results from the previous workday, (2) discuss the status of the daily goal for the current day, and (3) report the status of the substantial cases for the next five days.
If they have not been filled, everyone is responsible for looking for additional cases needed from patients scheduled for exams, watch areas, emergencies, and treatment previously diagnosed. Each day must be evaluated this way before starting the day. This constant awareness provides the group with focus and direction, which leads to better results.
Step 5: Awareness
Write the new daily goal amount without a "$" at the top of each appointment book page in pencil. This serves as a reminder for the appointment secretary to keep a running total as the day fills, and to schedule keeping the goal in mind. If you're booking using a computer program, use the "daily goal" feature present in most software packages.
Step 6: Create a sense of urgency
The doctor and hygienist should create a sense of urgency and set up an appointment as quickly as possible. An example: "John, we will get you get started on this just as soon as we can find an opening in our schedule for you. We do not want to wait on this procedure. "
Step 7: Monitor your results
Graph your production on a cumulative monthly graph and discuss the results with the entire group.
Step 8: Acknowledge success
When you achieve your goals, take time to acknowledge your success. If this new level of productivity is part of an incentive award, share this in staff meeting. If not, plan something fun such as lunch at a nice restaurant to celebrate.
---
For the most current practice management headlines, click here.

---
---
For the most current dental headlines, click here.

---
Kevin Tighe, Cambridge Dental Consultants CEO, got bitten hard by the business and marketing bug during long summer days working at his dad's Madison Avenue ad agency. After joining Cambridge as a seminarist in the mid-1990s, Kevin went on to become Cambridge's senior consultant and eventually CEO. Cambridge Dental Consultants is a full-service dental practice management company offering customized dental office manuals. Frustrated? High overhead? Schedule a chat with Kevin at kdtighe@mydentalconsultant.com.