Thursday Troubleshooter: What's a good goal for recalls in a dental office?
This dental practice staaff member wants to know what a good recall goal is per hour. It feels like the staff person given the task is wasting too much time and not scheduling enough patients.

Sep 27th, 2018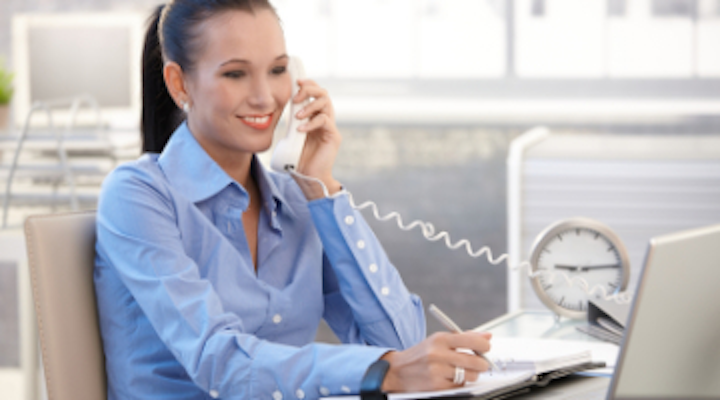 Do you have a problem or concern on the job? Sometimes people are just too close to a situation to solve something themselves. Share your concerns with Team Troubleshooter, and the experts will examine the issues and provide guidance. Send questions to megk@pennwell.com.
_____________________________________________________________________________________________________________
QUESTION: Our office has one person dedicated to recall.How many phone calls should the person be making in an hour? How many recall appointments should the office expect to be scheduled in that time frame?I want to break it down because I believe too much time is wasted and more phone calls should be produced. I'm looking for a baseline to measure from.
ANSWER FROM LAURA HATCH, founder of Front Office Rocks:
I reached out to Cory Pinegar, the owner of CallForce, a company that many dental offices work with to help them with their reactivation calls. Since recall is one of the things that CallForce specifically focuses on, I thought Cory could share some real numbers. Here's what he said.
"Around 20 calls an hour is a great benchmark. Data from dental offices shows it takes 21.4 calls to schedule an overdue patient, so about one scheduled appointment per hour is what you should expect. Now, if you call in the evening, your effectiveness should increase because our data shows people are twice as likely to answer their phones in the evening."
I would agree with Cory 100%, and I would like to add some thoughts to this for you to consider.
1) Is the person truly doing just recare calls?
I understand that maybe that might be what you have asked them to do, but are they getting pulled away for other things? For example, are they near the front desk and sometimes have to help answer the phones or greet patients? If that's the case, then my suggestion is that you either move them to an area where they don't get pulled away, or you take into account how many other things they may be doing.
2) Have you been fully clear with the person about your full expectation of what you want them to do?
Many times we tell a team member what we want them to do and they say they understand, but maybe their understanding of what you want is different. One way that you can make sure you're on the same page is to show them what you want them to do. Consider spending an hour at their desk and do an hour of recare calls together. This will not only show them that it can be done to the level you expect, it will also show you if the number you set for them is too high or too low.
3) Lastly, play a game with them.
Honestly, with everything we do at the front desk, recare and reactivation calls are the worst, which is why I think a lot of offices like the idea of outsourcing this job. It's boring to continuously pick up the phone and either get a ton of voice mails or get rejected by patients who say that they're not ready to schedule, or they ask you to stop calling them. I suggest you find ways to make it fun for the team member so the person is rewarded for being productive at the level that you want, and with the results you want. Ultimately, it's not just about how many calls the team member makes, but also about how well they do getting patients to schedule. I know that a happy employee is going to do a lot better at calling and scheduling than an unhappy, bored employee.
RECENT TROUBLESHOOTERS
Code D6080 denied, resubmit as D1110?
Dental hygienist upset at patient claims she's inflicting pain
Should dental team member write up peer who refuses to listen?
---
For the most current practice management headlines, click here.

---
---
For the most current dental headlines, click here.

---