Alexa is in my operatory … now what?
One of the simplest and most inexpensive new technologies that Dr. Salierno has integrated into his operatories is the new Alexa Dot. Would he recommend it for other dentists?

Apr 23rd, 2018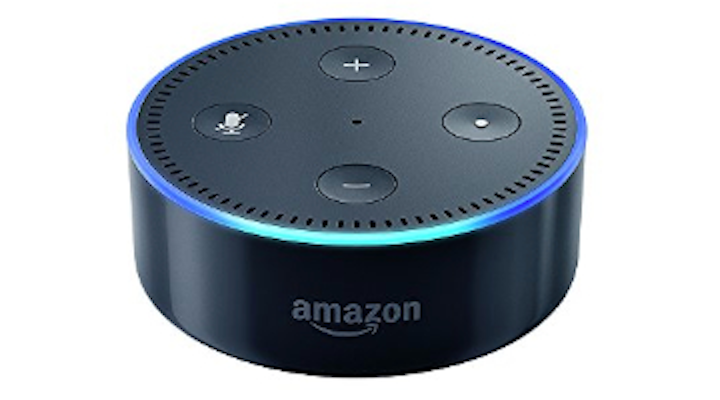 This article originally appeared in the Principles of Practice Management e-newsletter. Subscribe to this informative twice monthly practice management ENL here.I recently decided to add Amazon Echo to my operatories. It's pretty inexpensive (under $50 for an Echo Dot), and I think one of the main reasons I bought it is to end the music war that's been raging in my practice. Now people can play their own music in their operatory, and peace has been restored to the world. But what can I really use Alexa for? I've heard about dentists who set timers for impression material and entertain their patients with jokes from Alexa. All of that is worth the purchase price, in my opinion. Alexa is an easy way to show our patients that we're modern and forward-thinking. Patients don't say to their friends, "My dentist did a great filling today," but they might actually say, "My dentist asked Alexa to play my favorite music today." Some dental companies are already finding ways to integrate with Echo products. Simplifeye is a mobile technology company that made a splash a few years ago by integrating practice management software with the Apple Watch. At the 2018 Chicago Midwinter they unveiled a collaboration with DEXIS called DEXVoice, which allows users voice control over their imaging software. Sikka Software's Practice Assistant provides HIPAA-compliant access to practice management software for reporting purposes. You can just ask Alexa for statistics like accounts receivables and new patient numbers.
Has anyone else found a creative use for this technology in dentistry? What could it do for you that would blow your mind? We're talking about it right now at the Principles of Practice Management Private Facebook Group. Join us today!

Cheers,

Chris
PREVIOUS EDITORIALS FROM DR. SALIERNO
Your dental practice is like a bookstore ...
We need to talk ... privately
I want to slap my dental practice across the face
---
For the most current practice management headlines, click here.

---
---
For the most current dental headlines, click here.

---