When it comes to dental lease negotiations, timing can be everything
With foresight and an understanding of their leases, dentists may have more options at their disposal than, take the renewal terms as written, or don't take the terms and risk being held for ransom by the landlord.
May 8th, 2019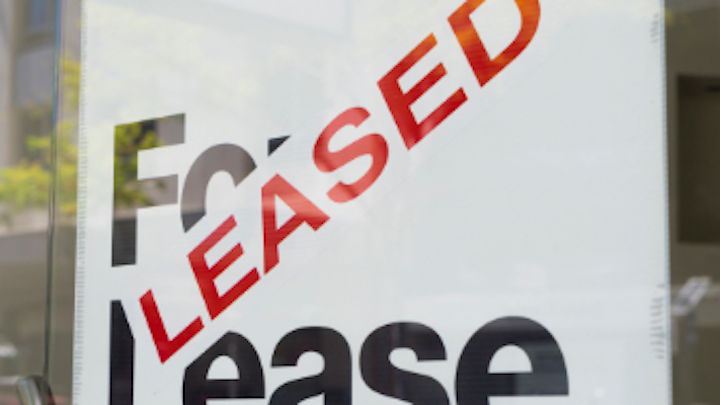 Most people are familiar with the expression, "Take it or leave it." I often associate it with my mother's home cooking as a child growing up. Later in life, the expression has been used during negotiations of all types—cars, boats, real estate. The direct interpretation means you have a simple decision to make; take the deal in front of you or there's no deal.
Dentists often approach the end of their leases and believe they have two options when it comes to their renewal—take the renewal terms as written, or don't take the terms and risk being held for ransom by the landlord. But with foresight and an understanding of your lease, there may be more options at your disposal. Even after negotiating your initial lease, there are opportunities to renegotiate down the road to keep the lease in line with the market and the business direction of your practice. Exactly how negotiable, however, requires a proactive strategy using the lease as a tool and time as an ally to achieve your desired goals.
Timing plays perhaps the most critical role in strengthening your negotiating position, with the basis of this leverage being the perception that you may relocate. As a dental tenant, you know the time and capital investment your space requires given the substantial amount of infrastructure. As a rule of thumb, dentists should expect a 9- to 12-month timeline to relocate into another leasedspace, assuming a full dental build-out is required. This accounts for time needed to conduct a full market survey, identify short-list options, conduct tours, negotiate among final alternatives, then conclude space design and construction before seeing the first patient in the new location.
As a result, negotiating leverage is at its maximum 12 to 18 months from lease expiration, when all options are still on the table and the threat of vacating the space is still real. This schedule pertains to leased space, and if you're considering a building purchase or ground-up construction, that timeline is even longer.
Also critical to the process is considering the trajectory of your practice during the next five, seven, and 10 years. Where is the practice headed? Using the lease to put your practice in the best position to succeed requires a focus outside of simply lease term, rent, and tenant improvement allowance. It's important to discuss with your dental lease professional other terms worth pursuing. These include:
• Having the right of first refusal on adjacent space. (Protect your ability to expand and increase production in the future.)
• Negotiating transition-friendly assignment language that won't jeopardize your ability to sell the practice if you are approaching retirement. (This is often a significant component of a dentist's net worth strategy.)
• Crafting thoughtful exclusivity and use provisions to shield from competition and protect against a landlord allowing other dentists into the building.
Dental leases and their renewal options are rarely a "take it or leave it" proposition. Rather, each clause can be leveraged to build and protect a successful practice, and renewals are opportunities to align your lease with the current and future needs of the business. It is important to make the most of these opportunities when it's time to negotiate a new lease or renewal. Of course, dental leases should always be carefully reviewed and negotiated with the help of an experienced dental real estate advisor and an attorney to achieve the best outcome for your practice.
As a founding partner of Crescendo Healthcare Realty Advisors, Daniel Mayer has earned a reputation of identifying creative opportunities to meet the needs of his health-care clients with a broad foundation of experience spanning more than 10 years in the industry. Mayer is proud to include dental practices, multispecialty physician groups, and hospital systems among his valued clients, leading them in leasing, acquisition, disposition, and consulting services. Contact him at (440) 484-2200 x110 or d.mayer@crescendohra.com.
---
For the most current practice management headlines, click here.

---
---
For the most current dental headlines, click here.

---