Dentists: Don't 'fail' retirement. Wisdom for your next chapter
Yes. People "fail" retirement. Retiring successfully from your dental career is about more than simply having enough money. It's also about how you plan to spend the next chapter of your life. Here's how you can prepare successfully.

Aug 2nd, 2017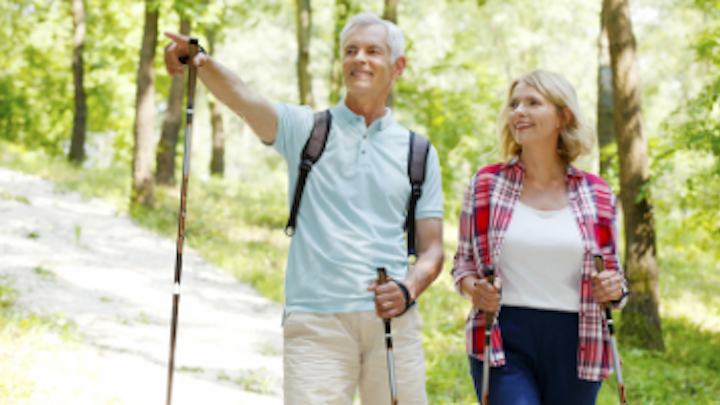 Yes. People "fail" retirement. Retiring successfully from your dental career is about more than simply having enough money. It's also about how you plan to spend the next chapter of your life. Here's how you can prepare successfully.
RETIRING ISN'T AS SIMPLE as just extracting yourself from your practice. For some, it can even be traumatic. While we naturally think that retirement will give us a welcome reprieve from stress, this isn't always the case. In fact, sometimes we miss the stress of being needed. Doctors, especially, can feel a lack of focus and purpose upon leaving their life's work. So much of their satisfaction and identity is tied to work that they may struggle to learn how to fill the void.
Dentists who've experienced the stressful retirement transition say that it pays to be prepared emotionally as well as financially, and to begin preparations years before hanging up that cheek retractor for good. If you want to succeed at retirement, take the following advice to heart:
Slowly transition out
Abruptly stopping work can be a huge shock. A better way involves gradually scaling back on work commitments. For example, one dentist I know is transitioning down to working two days per week and plans to continue doing so for several years.
Keith Lawrence, author of Your Retirement Quest: 10 Secrets for Creating and Living a Fulfilling Retirement, calls this "practicing retirement." He says, "If you begin practicing your retirement while you're still working, you will be able to determine if your choices are good ones. If it turns out that you really aren't as passionate about something as you thought you'd be, you can modify your plan before you retire."
Think about what you want to do when you retire, and start doing some of it now, whether it's volunteering or starting a fitness regimen.
Find a buyer and plan ahead
You will need to find and develop a successor for your practice. Your successor must want to assume more responsibility and ownership than you. During dental school, most dentists believed they'd become entrepreneurs and set up their own practices. But the reality is that more dentists are choosing to work for an established practice or are joining corporate dentistry for a better work/life balance.
Being your own boss has its tradeoffs. You will have to find the right person to buy your practice to make that tradeoff between income and time. I know several dentists who began recruiting more help at least five years before planning to drastically cut back on their own work hours. Some did this on their own while others enlisted the help of business brokers. Either way, don't make the mistake of thinking that you can wing retirement or that it will auto-"magically" come together. As you know, you can't remove six months of tartar 30 minutes before an appointment!
Have a purpose beyond your career
Many doctors mistakenly believe that retirement readiness is about saving enough money. It's not. While it's clearly important to have an understanding of where you stand financially, money is just part of the equation. The rest of the equation includes numerous factors such as your relationships, overall health and wellness, and sense of purpose.
This may sound obvious, but the fact is that people "fail" retirement—by going back to work, falling into a depression, or ending relationships. Those coming out of prestigious careers, such as doctors and CEOs, have the highest risk for some of these unfortunate outcomes. They often wonder if they made the right decision, or how useful they are if not performing their vital and highly-esteemed work any longer.
Former Chrysler CEO Lee Iacocca famously admitted to "flunking retirement." Resting on his laurels wasn't an option after spending 16-hour days on the job for nearly 50 years. While slowing down, he knew he had to find something else to occupy his time and energy. "Don't retire. Your mind will atrophy, I'm telling you," he told AARP in 1999. He added, "You've got to get ready psychologically." Iacocca has spent his time in retirement starting an electric bicycle company and working on his family history, as well as serving on the Statue of Liberty-Ellis Island Foundation.
Ask for help
The fact is that what is simple is not always easy. Eating right and exercising is a simple prescription for better health, yet so many of us suffer from being overweight. We know that the power of compounding is especially profound when we have time on our side, yet it's challenging to put money away when student loans, mortgages, and business expenses swallow our incomes.
That's why it can be a powerful tool to ask for help, and not just for advice from friends or family, but for professional help. Your financial advisor may recommend that you meet with a retirement coach to round out your comprehensive plan. If your initial reaction is that you don't need a plan, or that this is way too "fluffy" for you, you could be confusing simple with easy. A retirement coach can complement the work that your advisor has done by helping you focus on the realities of your next chapter.
---
For the most current practice management headlines, click here.

---
---
For the most current dental headlines, click here.

---
Karen Coyne, CFP(R), is a strategic wealth advisor with Raymond James Financial Services Inc. (Member FINRA/SIPC) in Hagerstown, Maryland. With over 15 years of experience, she helps doctors make smart financial decisions so they can focus on what they do best. Email karen.coyne@raymondjames.com.
Investment advisory services offered through Raymond James Financial Services Advisors, Inc.
Any opinions are those of Karen Coyne, CFP, and not necessarily those of RJFS or Raymond James. Links are being provided for information purposes only. Raymond James is not affiliated with and does not endorse, authorize, or sponsor any of the listed websites or their respective sponsors. Raymond James is not responsible for the content of any website or the collection or use of information regarding any website's users and/or members.