Ho ho ho and all that, but remember these important HR holiday tips for dental practices
There are many important things that dentist/bosses must be aware of during the holidays in order to keep human resource standards in compliance. But no one has to sacrifice any holiday fun!

Dec 9th, 2016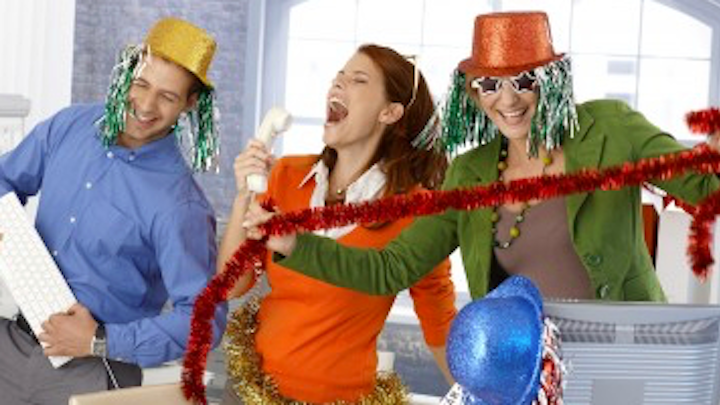 There's nothing like the holidays for combining fun and good cheer with turkey-sized helpings of stress and exhaustion. How can you as the dentist/boss keep stress levels low and management headaches to a minimum during this time of year?
Here are some ideas for limiting holiday-caused hassles in the practice environment.
1. Review and remind employees about holiday policies ahead of time, and remain consistent with your handbook.
• Make sure employees know exactly when the office will be closed, all relevant scheduling details, and when they can use time off, especially around paid holidays. These details, most of which should be addressed in your employee manual, make planning easier and will limit last-minute questions or problems.
• Clearly communicate that attendance at any office parties or holiday events is not mandatory.
• As much as possible, schedule parties or activities well in advance. (Remember this one for 2017.)
• Don't make changes to holiday bonus policies at the last minute.
RELATED ARTICLES:The holidays are here! How can dental front office keep your schedule on track?
3 simple ways to say "Thank You" to dental patients during the holidays
2. Be sensitive to those who celebrate in different ways andto different extents.
We all know that not everyone celebrates the same holidays or in the same way. It's also important to keep in mind that some people don't celebrate at all, or the holidays depress them.
• Non-participation in your office party, or during any seasonal volunteer or charity event, must not be penalized in any way. Employees have the right to not take part, and may have a number of reasons for their decision (time, cost, stress, family, etc.).
• Likewise, employees may or may not wish to participate in company gift-giving for a variety of reasons. Make sure this is optional and that they don't feel any undue pressure to take part.
3. As always, keep things religion-neutral, both in the office and at any company-hosted festivities.
• Keep invitations, decorations, and traditions secular.
• Avoid prayers or other religious overtones at company-sponsored events.
• If an employee requests time off for a religious reason, try to accommodate it if possible. Failing to do so can create discord and lead to legal vulnerability.
4. Be aware of the special stresses that come with this season.
Most of us have a lot to juggle this time of year—extra family and social obligations, travel and expenses, cold and flu season, short-staffed offices, and numerous other burdens. Any of these can take their toll.
• If any employee coaching or management decisions are called for, make sure your actions are well documented and in accordance with your overall policies.
• Remember that a great holiday attitude starts with you! Doctors, office managers, and team leaders have influence when it comes to the mood of the office. Try to stay positive even if you're stressed yourself.
5. Finally, always follow HR best practices when it comes to your office holiday party. (This article offers what you need to know.)
The guidance in the "Office holiday party do's and don'ts" article can help you decrease your risk before, during, and after your practice's celebration. So if you've already held your party this year, save these tips for future reference.
Here are a few highlights:
• If alcohol will be served, hold your holiday party off-premises. Consider scheduling it on a weeknight and limiting its duration. Make transportation readily available.
• Limit drinking and its effects. Use drink tickets or stick to wine and beer. Serve plenty of food, and make sure non-alcoholic beverages are also available.
• Make it clear that workplace policies remain in effect during your party. Communicate party policies in advance.
• No mistletoe! Find some other way to deck the halls. Mistletoe invites harassment.
Keep in mind that office parties are not a one-size-fits-all thing. If you choose not to serve alcohol at all, or if you've had trouble generating enthusiasm for holiday events in the past, consider a less time-consuming holiday breakfast or lunch instead.
Seasonal success doesn't have to mean extra stress at your practice. As always, the secret is planning. Management should provide good examples and stay on the lookout for problems. Noticing any workplace issue early is crucial to keeping it small and dealing with it effectively. Hopefully these tips will help ensure that your holiday smiles stay right-side-up this season.
---
For the most current practice management headlines, click here.

---
---
For the most current dental headlines, click here.

---
Paul Edwards is the CEO and cofounder of CEDR Solutions. Since 2006, CEDR has been the nation's leading provider of individually customized dental employee handbooks and HR solutions, helping dentists successfully handle employee issues and safely navigate the complex and ever-changing employment law landscape. For more information or a free employee handbook evaluation, visit cedrsolutions.com.