Human Resources Questions for Dentists: Terminate or spare trash talking staff?
A dental office manager found hateful exchanges about her and some patients between fellow employees. She told the dentist, who is wondering how to handle the situation.
Nov 9th, 2017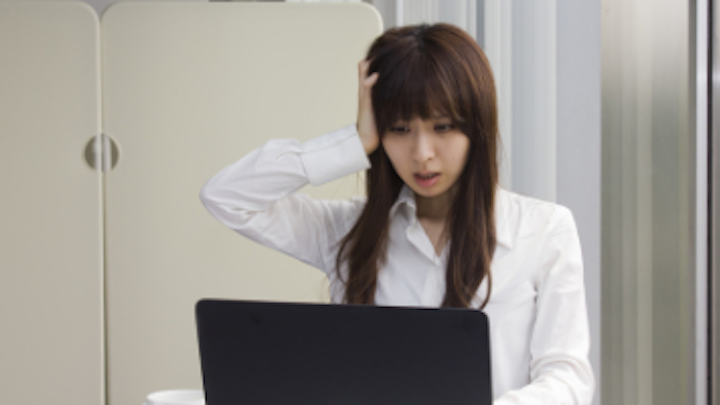 Handling a small business and issues that come along with overseeing a staff can be daunting for some dentists. After all, they went to dental school, not business school. That's why the experts from Bent Erickson & Associates are here to help. Because no dentist wants to get into trouble for mishandling staff issues.
This article originally appeared in the Principles of Practice Management e-newsletter. Subscribe to this informative twice monthly practice management ENL here.
QUESTION: My office manager recently reviewed our computer system's messenger log. She found that the receptionist and dental assistant have been using it to "text" each other. It is laced with extremely foul language and contains derogatory remarks regarding the office manager and some patients. Very little of it is work-related. Both employees have been reprimanded before for using the office computers for personal internet access. How would you recommend I handle this situation? Should I reprimand, suspend without pay, or terminate them?
ANSWER: Before you consider any of those options, it's really important that you have a policy in place establishing that, among other things, the office computers are your property, that they must be used only for business-related reasons, that employees cannot expect privacy, and that you maintain the right to inspect and monitor their use. Without this, you may not have enough grounds to properly reprimand, suspend, or terminate. Employers have been sued for such things as violation of privacy when policies are not properly established with employees prior to taking some kind of adverse action.
Assuming you have established policies, a reprimand, suspension, and termination are all viable options. It really comes down to whether or not you want to keep these employees. If you do want to keep them, then reprimands and suspensions are the way to go. Hopefully, they will make improvements and everyone can move on professionally. Otherwise, termination is the only option if you do not want them to continue working for you.
If you have a policy and are ready to address the issue, you should confront the employees with the material your office manager uncovered, whether you choose to reprimand, suspend, or terminate. The confrontation meeting should happen privately, ideally with another person present who is in a position of authority. The office manager may or may not be the best choice given the nature of the conversations. The employees should see the material you have, and they may or may not respond.
If you do anything other than terminate, then the confrontation meeting should be accompanied with a write-up and/or suspension documentation. If you terminate, then the confrontation meeting should be accompanied with termination documentation and paperwork.
Keep the information you uncovered in the employees' confidential file and be sure you document how this situation was handled just in case your actions are called into question at a later date.
QUESTION: I introduced a new policy manual to my staff last week. When the paid holidays policy was discussed, there was some pushback. The employees say there are more than six federal holidays. They say Presidents' Day, Martin Luther King Day, Columbus Day, etc. are all federally required holidays. My understanding is that there are only the six mandated holidays that have been included and that all other holidays are voluntary. Could you please clarify?
ANSWER: Unfortunately for your employees, while there are designated federal holidays, they are only mandated for observance if they work for the government. All holidays, when the employer works in the private sector, are voluntary. You are under no obligation to provide any paid holidays. The ones you provide are likely the most common, not ones that are mandated, since that doesn't exist for you.
RECENT HR QUESTIONS
Can dentist legally provide different benefits?
Can boss limit staff's personal appointments to day off?
Should boss issue warning about cameras in workplace?
Human Resources Questions for Dentists is provided by Rebecca Boartfield and Tim Twigg of Bent Ericksen & Associates. Tim Twigg is president and Rebecca Boartfield is a human resources compliance consultant with Bent Ericksen & Associates. For 30 years, the company has been a leading authority in human resource and personnel issues, helping dentists deal successfully with the ever-changing and complex labor laws. To receive a complimentary copy of the company's quarterly newsletter or to learn more about its services, call (800) 679-2760 or visit bentericksen.com.
---
For the most current practice management headlines, click here.

---
---
For the most current dental headlines, click here.

---