Thursday Troubleshooter: Is RDH being petty about sharing chair she had to buy herself?
This dental hygienist had to use her own money on a decent ergonomic chair. Now the part-time RDH uses the chair and adjusts it to her liking. The chair owner is tired of having to constantly readjust, but worries she's being petty.

Aug 16th, 2018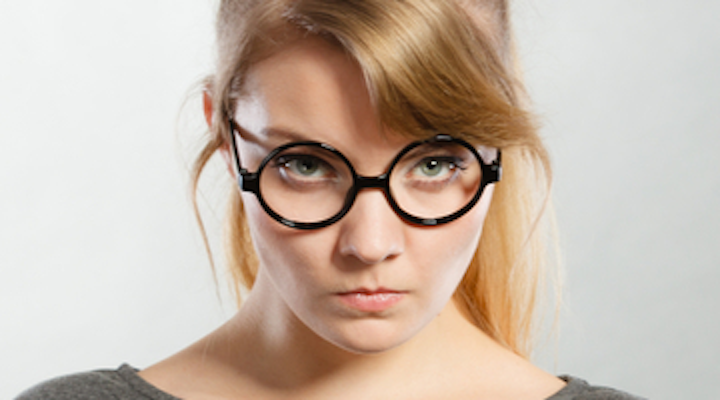 Nearly everyone has problems and concerns on the job, and sometimes you're just too close to a situation to solve something yourself. Share your concerns with Team Troubleshooter, and the experts will examine the issues and provide guidance. Send questions to megk@pennwell.com.
____________________________________________________________

QUESTION: The "hygiene chair" my boss provided for me when I started working for him was a wide-seated, cloth-covered, uncomfortable old office chair. He's cheap, and wouldn't buy me a new chair. I only worked there one or two days a week. When his full-time hygienist retired, he asked me to work full-time, which I agreed to. But I knew I couldn't sit on that horrible chair every day, so I looked into buying a saddle stool. I was told I had to buy the one I wanted through a dental account, so I asked my dentist if I could buy it through the office. He agreed.
The dentist was there when the salesman came, and he listened to what the salesman had to say about the chair. I hoped he would offer to at least chip in and pay for part of it, but of course, he didn't, so he knew that I bought that expensive chair with my own money.
When I went full-time, he hired another part-timer, and she got the old, disgusting chair. I told her that I bought my own chair and that the boss was not likely to buy one for her, but she couldn't afford to buy a new stool. She now has back problems. She works on Fridays when I am not there, and on those days she borrows my stool.
The problem is, we are very different sizes, and she always adjusts my stool to her comfort. It's not just height adjustment; it's also the tilt, and it takes a little work to get it "just right." So every Monday morning I have to spend a few minutes readjusting my seat. Often, it feels right after I adjust it, but as I'm working on the patient, I still need to tweak the setting.
It's not a major problem, but I feel resentful that I spent a lot of money on this stool, which she uses (without asking) and then adjusts to her liking. She's a nice person, and I feel bad for her, but every Monday morning I start the day feeling annoyed. Am I being petty?
ANSWER FROM SALLY MCKENZIE, founder and president of McKenzie Management:
Anytime that a situation leaves you feeling bad, less than, or irritated, I believe you should try your best to fix it. If this were me, I would bring the doctor and this other hygienist into my treatment room. I would tell her in front of the doctor that you understand she is borrowing your chair, and you would appreciate that she not borrow it anymore. I would remind her the chair was purchased by me for my use and I own the chair.
Tell her what's happening—that when you come in to work the next day you have to spend time readjusting the chair to suit you again. You realize that perhaps she didn't know that you own the chair so you wanted to bring this to her attention, and perhaps the doctor would be so kind as to purchase her a chair that is just for her.
I believe the doctor could possibly be setting himself up for worker's compensation claims on behalf of the employee who is exhibiting back issues. If you have a nice way of pointing this out, it might actually motivate him to spend some money upfront on his team. But if I were you, I would also be upset that the chair I purchased is being used and readjusted constantly.
Communication is your best defense, short of taking the stool out of the office and putting it in your car every night! Good luck!
RECENT TROUBLESHOOTERS
What is final restoration in implant access hole code?
Last minute changes to schedule drive dental staff crazy
Patient trying to call shots on how to file primary and secondary insurance
Don't be shy! If YOU have a tough issue in your dental office that you would like addressed, send it to megk@pennwell.com for the experts to answer. Remember, you'll be helping others who share the same issue. Responses will come from various dental consultants, as well as other experts in the areas of human resources, coding, front office management, and more. These folks will assist dental professionals with their various issues on DentistryIQ because they're very familiar with the tough challenges day-to-day practice can bring. All inquiries will be answered anonymously each Thursday here on DIQ.
---
For the most current practice management headlines, click here.

---
---
For the most current dental headlines, click here.

---