Thursday Troubleshooter: Dental hygienist tired of handling majority of difficult patients
This dental hygienist has done her best to balance the load when it comes to difficult patients. But lately it seems she's handling more, and she needs help handling the situation.

Jan 25th, 2018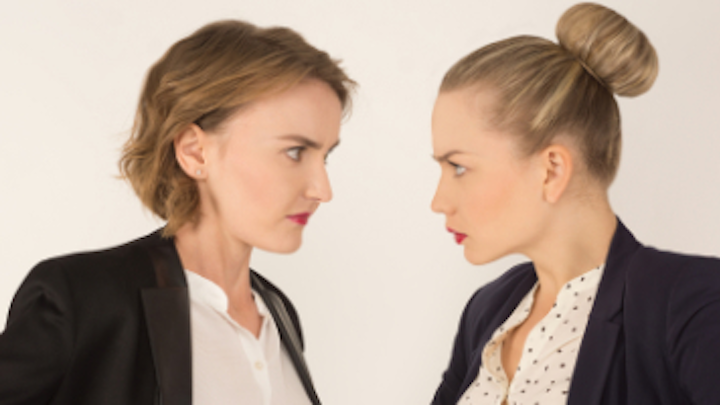 Nearly everyone has problems and concerns on the job, and sometimes you're just too close to a situation to solve something yourself. Share your concerns with Team Troubleshooter, and the experts will examine the issues and provide guidance. Send questions to megk@pennwell.com.
_____________________________________________________________________________________________________
QUESTION: THERE ARE TWO HYGIENISTS IN MY OFFICE. I am full-time and the other hygienist (I'll call her Lynn) works two days a week. Like all offices, we have a few of those difficult patients who nobody's thrilled to see on their schedule. Some of them specifically request me or Lynn and we see them every time they come in. However, I seem to get the majority of these difficult patients. But for those who have no preference, I feel that we should alternate so neither of us has to see them every time.
So, when I finish seeing one of these patients, I schedule them with Lynn for the next recall. Lynn looks ahead at her schedule and often moves these difficult patients back into my schedule. When I've confronted her with this, she says that I ought to see them since I saw them last, and we usually schedule patients with the same hygienist every time. That's true for the majority of patients, but I think it's fair to alternate with the difficult ones. Any suggestions?
ANSWER FROM AMBER AUGER, RDH, MPH, owner of Millennial Mentor:
I have experienced a similar situation and it's simply not fair. When it comes to challenging patients, the truth is that some clinicians can handle their needs better than others. Often times, I find it's a personality match between the patient and clinician.
For example, there are patients who have been rude to other hygienists in the office but are respectful to me. Also, some patients may require things that are not as challenging for me to perform, for example, they enjoy the prophy jet, or they have limited range to sit back. Other hygienists may not be comfortable implementing a prophy jet, or may have their own physical restrictions regarding sitting the patient.
I agree that rotating patients to different hygienists typically works well, along with proper documentation to inform the provider of a patient's restrictions and limitations. It is important to have a proper protocol to manage difficult patients and those with any restrictions. This is so no clinician will become burned out because he or she is the only one treating these patients.
While it's true there may be certain patients who respond better to a certain dental hygienist, is essential that one clinician not be expected to handle every difficult patient. A team approach to properly managing these patients is essential to a healthy work environment.
RECENT TROUBLESHOOTERS
Extremely heavy tartar coding
How to correctly charge for difficult patient requests?
Gross dental water lines have new employee worried
Don't be shy! If YOU have a tough issue in your dental office that you would like addressed, send it to megk@pennwell.com for the experts to answer. Remember, you'll be helping others who share the same issue. Responses will come from various dental consultants, as well as other experts in the areas of human resources, coding, front office management, and more. These folks will assist dental professionals with their problems on DentistryIQ because they're very familiar with the tough challenges day-to-day practice can bring. All inquiries will be answered anonymously each Thursday here on DIQ.
---
For the most current practice management headlines, click here.

---
---
For the most current dental headlines, click here.

---