4 things to consider when purchasing a new X-ray system
Gregory Zollo, DDS, shares what he learned when he purchased his digital radiography system and offers four suggestions for those looking to make a similar investment.

Apr 20th, 2015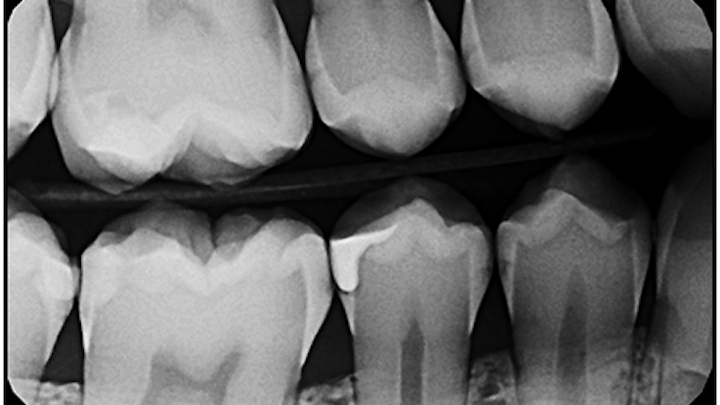 After having practiced dentistry for nearly four decades, I have seen many new types of materials and equipment come to market. I have personally experienced the old adage, "you live and you learn." Digital radiography is one of my recent discoveries. After having seen the advantages it offers, I wish I had switched years ago.
If you're new to digital radiography, you might not be sure about where to start when choosing a system to purchase. Here are four things to consider if you're thinking about making the investment.
1. Improved image quality — When I used traditional film, once the X-ray was taken and developed, that was it. If the solution needed to be changed or the temperature varied, we had to live with the consequences of an image that was either too light or too dark. But due to the nature of digital imaging, I now expect consistent quality. To focus on a certain area, I can zoom in or change contrast. So much research and development goes into generating quality images. For instance, DEXIS, the brand I chose, notes that its images are made in 16,000 shades of gray.* That is a large number of shades for bringing out the subtle variations in density. When I need even more sharpness, I use the ClearVu image enhancement tool, which is so much easier than holding a small film X-ray up to the light. Even a patient who is not trained in reading X-rays can look at an image on the monitor and see small details, such as fractures.
2. Ease of use — The digital sensor on my system is easy to use and easy to move around inside the patient's mouth. It's as easy as this: Shoot, move the sensor, take the next X-ray. Then, I don't develop, mount, or file the X-rays by hand. Instead, the digital image is automatically saved, dated, numbered by tooth, correctly oriented, and mounted. It's a time- and labor-saver.
Images can also be sent safely and securely to referring specialists or insurance companies over the Internet or by email. My staff appreciates the elimination of the tedious tasks of developing, filing, organizing, and mailing, and it has made them more efficient throughout the day.
3. Single-size, comfortable sensor — The sensor that I chose, the DEXIS Platinum, comes in one size that fits both children and adults comfortably. The corners are rounded, which allows for a more comfortable experience than film; that, in turn, means less stress for the clinician who takes the radiograph. Also, the sensor has a direct USB connection, so the assistants can transfer it easily between operatories.
4. Company reputation — When purchasing a new system, it is important to find a company that cares about your practice and your patients. Customer service should be a priority. Any time we have encountered an issue, it has been resolved quickly and efficiently. Another perk is that DEXIS has lowered the radiation dose in their digital X-ray system and with their DEXshield radiation-shielding positioning ring. According to the company, it lowers radiation by another 30%.*
Before you invest in a digital X-ray system, do your research. I asked colleagues about their systems and what worked—and didn't work—for them. That's how I narrowed my selection down to DEXIS. I am really satisfied with my choice.
*Data on file;indications for use can be found here
___________________________________________
MORE READING:
The evolution of digital radiography
The benefits of digital radiography flow both ways
___________________________________________
Gregory Zollo, DDS, attended Florida State University in Tallahassee, Florida, for his undergraduate studies. He also attended the Emory University School of Dentistry in Atlanta, Georgia. He has been practicing in Largo, Florida, since 1977 and is a past president of the Pinellas County Dental Association. He enjoys spending time with his wife and three kids.