LED Dental launches new cloud-based imaging solution
LED Medical Diagnostics Inc. has announced that its subsidiary, LED Dental, has officially launched a new cloud-based imaging solution, LED Imaging Cloud.
May 5th, 2015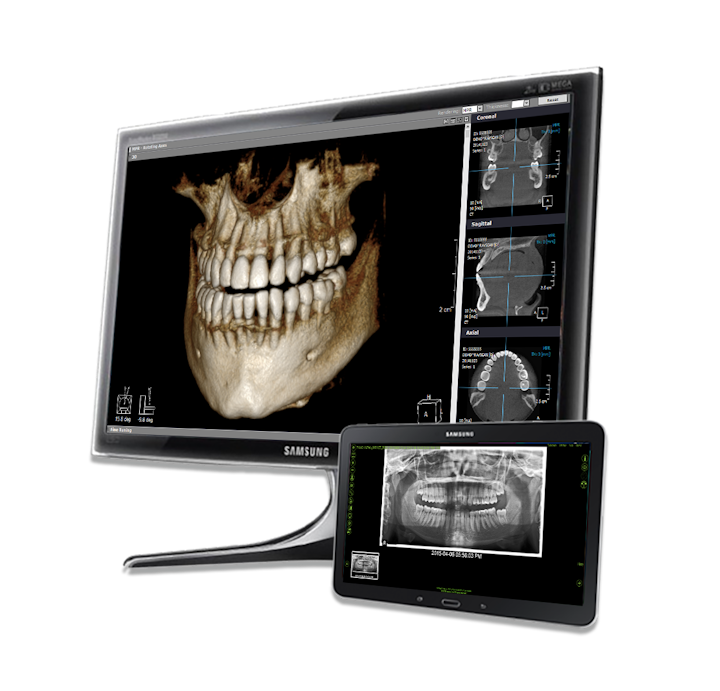 LED Medical Diagnostics Inc. has announced that its subsidiary, LED Dental, has officially launched a new cloud-based imaging solution, LED Imaging Cloud. The system premiered at CDA Presents last week in Anaheim, California.
LED Imaging Cloud combines the performance of LED Imaging Software with the convenience and security of cloud technology. The web-based system is accessible 24 hours per day, seven days per week from any location, allowing practitioners real-time, remote access to clinical data for their entire patient databases. A solution for both 2-D and 3-D clinical data, LED Imaging Cloud transcends limitations on CBCT storage found in many current cloud imaging solutions on the market.
Eliminating the need for large onsite imaging servers, LED Imaging Cloud streamlines the process of syncing data between workstations and even multiple locations of large group practices. The ability to serve both small offices and large multi-site practices ensures that LED Imaging Cloud can accommodate even the largest organizational demands. Off-site storage also adds enhanced security with continual back-ups of critical patient records.
"There is a large demand for a cloud-based imaging solution that accommodates both two-dimensional radiographs and 3-D CBCT volumes," said Dr. Jeffrey Brooks, vice president of imaging for LED Dental. "LED Imaging Cloud allows clinicians more convenience, security, and flexibility in how they manage the crucial clinical data for their practice. Combined with powerful imaging tools, LED Imaging Cloud provides a simple path for acquiring, storing, and sharing clinical data, from single-location to multi-office practices."
Finally, the same philosophy of open-architecture that is a hallmark of LED Imaging Software is the foundation of LED Imaging Cloud. Direct integration with any practice management system and most imaging hardware allows practices to combine LED Imaging Cloud with a variety of imaging systems.
"A top priority with LED Imaging Cloud is that the system continues with our philosophy of open-architecture solutions. This system gives doctors a method of integrating all of their imaging hardware, regardless of manufacturer, into one user-friendly, cloud-based platform," said Lamar Roberts, president of LED Dental. "We believe that the LED product and service ecosystem has taken a major step forward with the addition of this new unique technology. We are excited about the opportunity to offer a non-hardware-based solution that widens the value spectrum at LED. We look forward to introducing this technology to our existing clients as well as to the broader markets. The LED Imaging Cloud creates a parallel customer acquisition funnel that will effectively create cross-ecosystem opportunities with our existing technologies."
For more information on LED Dentaland the launch of LED Imaging Cloud, visit www.leddental.com or call (844) 952-7327.