Fuzz-free micro applicators, disposable bib holders, mini ponies, and more from Hager Worldwide this fall
Hager Worldwide announces an array of new products for fall 2014, including fuzz-free micro applicators, single-use bib holders, a cheek retractor, a three-way air/water syringe, and novelty products such as mini ponies for pediatric patients.

Oct 29th, 2014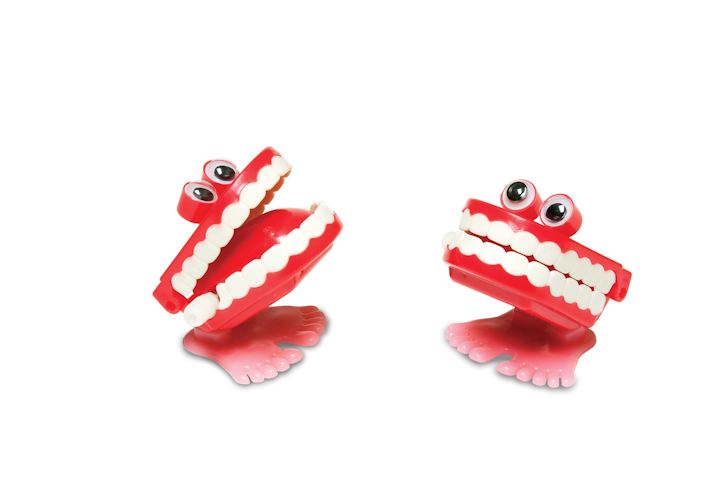 Hager Worldwide announces numerous new products for fall 2014: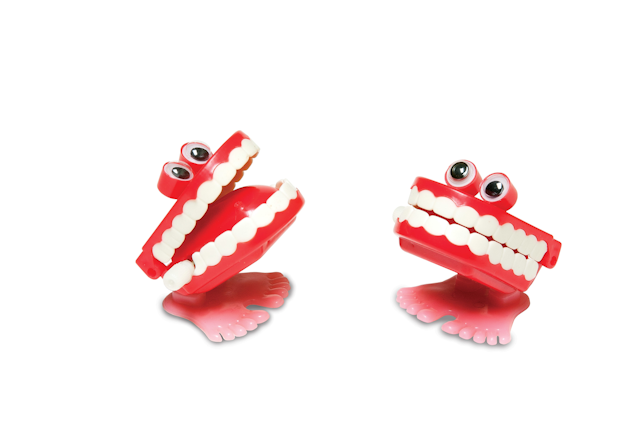 An array of novelty products includes chattering teeth, finger skateboards, and mini ponies. Make sure younger patients leave the office with a smile!
***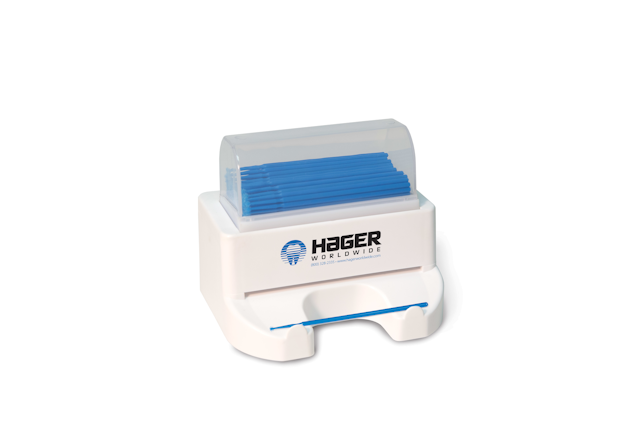 "No Fuzz" micro applicators are fiber-free, so they leave no residual lint on work surfaces. The tips are self-etching for great adhesion and bendable for precise application. The "No Fuzz" applicators can be used for marginal adaptations and are compatible with all dental liquids. They are available with both firm and soft tips.
***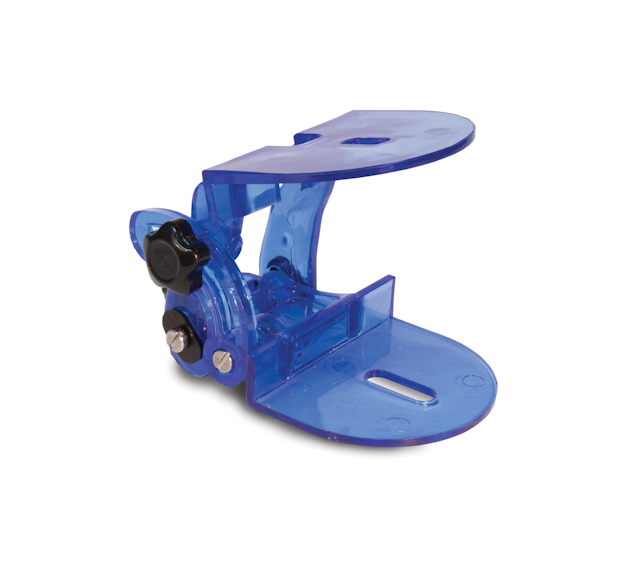 The Universal Articulator is a plastic articulator that fixes the jaw to the mounting rod. It comes preassembled and is lightweight, fast, and accurate. The Universal Articulator is also cost-effective and suitable for everyday use.
***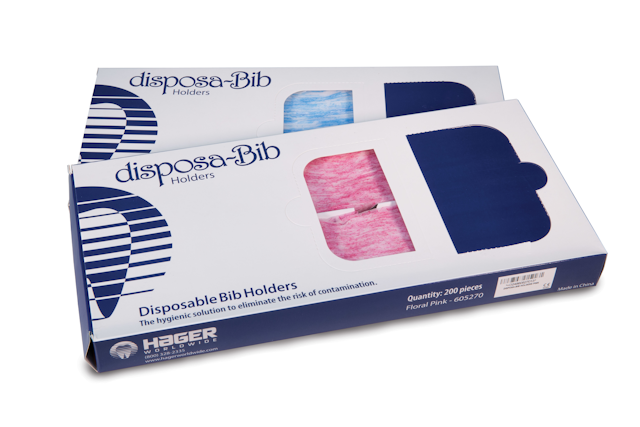 The Disposa-Bib Holders are single-use patient bib holders made of soft, silk-like fiber for ultimate patient comfort. The Disposa-Bib Holders are 20 inches in length and are available in pink and blue colors.
***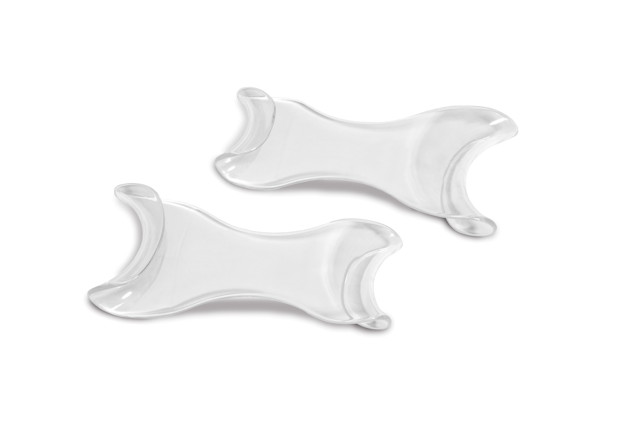 The Mirahold Plus is a unique double-sided cheek retractor; one side is for adults, and the other is for pediatric patients. It can be used for photography and various other dental procedures. The Mirahold Plus is fully autoclavable.
***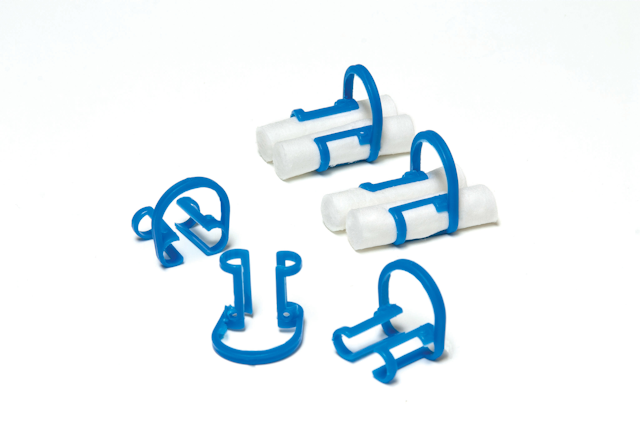 The Quick Clips are easy-to-use, single-use cotton roll holders. The Quick Clips use standard cotton rolls.
***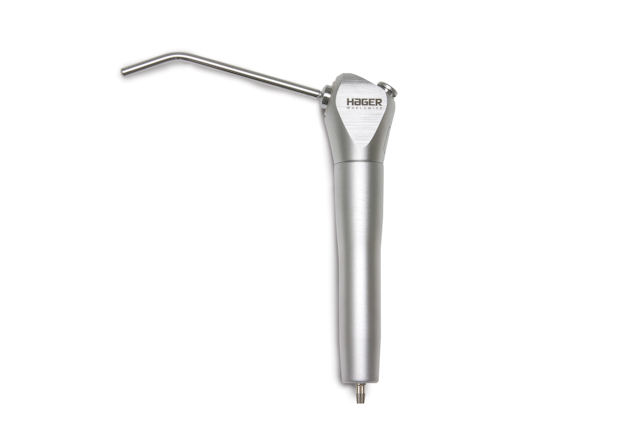 The Dura-Syringe is a three-way air/water syringe where the complete handle and head assembly is fully autoclavable for patient safety. The Dura-Syringe accepts standard autoclavable or single-use air/water syringe tips and offers a quick disconnect to release the tips.
***
For more information, please contact Hager Worldwide at (800) 328-2335 or info@hagerworldwide.com.