Improve your dental practice marketing plan for 2019
Now is the time to evaluate your dental marketing plan and figure out the necessary changes.

Jun 17th, 2019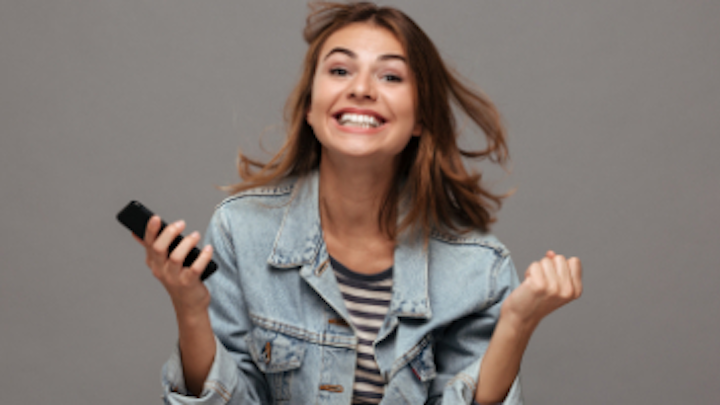 The new year brings new opportunities to market your dental practice. We've talked about how a well thought-out strategic marketing plan can change the way you reach new patients. Here I'll discuss the ever-evolving subject of dental marketing, and we'll look at what works in the real-life practices of some AADOM members.
Reassess what is not working
Are you burning through your marketing budget with the same strategies year after year? Are you not seeing the growth you had hoped for? It's time to reassess and start cutting things that aren't working from your list. It's a hard line to draw, but something is going to have to make the cut if it's not bringing in any patients.
As marketing director at Roadside Dental Marketing, Whitney Speir recommends that the company's clients make their online presence something that patients can relate to. "It's more important than ever to make sure your marketing answers real patients' real questions," she says. "Think about the barriers patients have (fear of the dentist, cost concerns) and tailor your content to overcome those barriers and guide your audience to choose your practice over the competition. This strategy can be used on your website, blog, even social media. Not only does this appeal to potential patients, it is also the type of content Google loves, and it helps you increase rankings and visibility."
Advertise your financing
What's your practice doing to make care as affordable as possible for patients? These days, the price tag of dental treatment is one of the biggest things standing between people and their dentists. Make sure you're doing both internal and external advertising about your financing plans or payment programs, since your existing patients also need to know about this. It could mean the difference between a rejected and accepted treatment plan.
Organize contests
Depending on where your practice is located (and your state's advertising laws,) having drawings and giveaways is a great attention grabber and is fairly cost effective. For example, to be entered in a drawing at the end of the season, have your patients check in on Facebook or leave a Yelp review for your practice. The only thing it costs you is the price of the prize. Then all of the online connections of your patients who participated will be exposed to the virtual recommendation of your practice.
Jennifer Steadman, AADOM fellow and president of the AADOM Boston Chapter, suggests integrating your team as one of your most important outreach programs. "Your team is your biggest marketing asset," she says. "Let them be your cheerleaders and market the practice for you. Provide all of them with their own custom business cards; when they're out in the community they can help spread the word about your amazing practice!"
To top it off, she suggests creating a contest for your team as well. "You can create an incentive program for your team by having them ask new patients from this marketing source to bring in the business cards to their first appointment. Put team members' business cards into a hat and draw a name each month for a prize. The more referrals a team member receives, the more chances they have to win."
Have your front desk team ask patients
The best way to find out what's bringing in new patients is to ask them directly. Sure, the "How did you find out about us?" question seems canned, but you can mix it up—"Did one of our existing patients refer you to our practice?"—to get the same information. When you know, you'll use your marketing dollars even more efficiently.
AADOM fellow Debbie Evans, president of the AADOM Triangle Area Chapter in North Carolina, says that they've been tracking how new patients find her office in Raleigh for more than eight years. "Every office" should do this, she says, "to see how their ROI is doing."
Don't forget to use this time with your patients to encourage them to leave online reviews. Paula Thomasson, business assistant at Bruce L. Nelson, DDS, does this in her practice. Paula, who is also an AADOM fellow and president of the AADOM Phoenix Chapter, asks her patients to "Leave a review on our Facebook page or Google, talk about the treatment you received, or answer a survey on how we can improve our services." The feedback from your valued patient base is beneficial for the public and your professional team alike.
Here's to a great and productive 2019 for you and your practice!
Read the first marketing article here.
ALSO BY HEATHER COLICCHIO
6 dental patient retention strategies
4 strategies to enhance your dental team's communication
Heather Colicchio is the founder and president of the American Association of Dental Office Management (AADOM), the nation's largest professional organization for dental office managers and practice administrators. AADOM teaches business management skills for dental practices. One of Heather's strengths is connecting people to achieve their individual and combined goals. She appreciates quality collaboration and thrives working with a talented team of professionals. Learn more about AADOM and Heather's efforts and advocacy for dental management professionals atdentalmanagers.com.
---
For the most current office manager headlines, click here.

---
---
For the most current practice management headlines, click here.

---