Dental practice design profile: Dr. Kelley Fisher Restorative | Cosmetic Dentistry
What sets Dr. Kelley Fisher's dental practice in Sammamish, Washington, apart from the rest? She explains her dream office and her long-time vision, and how she finally designed the office she always wanted.
May 22nd, 2019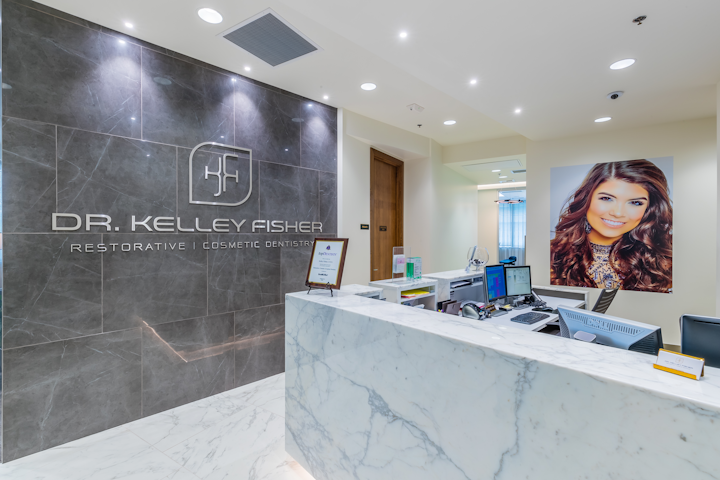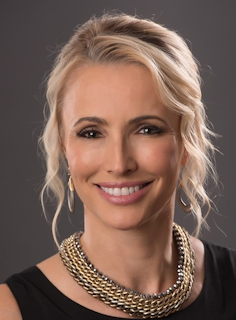 There's a satisfying and reinvigorating feeling when you're starting something from scratch, especially when you're free to be independently creative. The reason for my decision to move my practice to an all new space on the other side of town was my desire to build it up exactly the way I had always pictured it.
I wasn't searching simply for a fresh new interior, but rather for a completely new way of practicing. I wanted to make my practice be part of my lifestyle. I wanted to go to work every day and not have it feel like work.
The catalyst for change
I readily admit that it took a strong catalyst for me to finally make a drastic change. I practiced for a long time in a space that wasn't functional. It wasn't easy to use, and it was not enjoyable. It put a lot of extra work on me as far as trying to deal with problems with the equipment, the layout, and the workflow. Finally, I got to the point where I was wondering if dentistry was really something I even wanted to do anymore. So, this whole new office really started out of my need to make a major change because I knew what I had was not working.
 Ultimately, I chose not to leave dentistry and to continue helping my clients, but in a way that provides them with a cohesive brand. I looked at my existing practice space and realized that I was going to need a new space. Then I started looking for better equipment and different furnishing options, but nothing was different from what I already had. Everything on the US market is very traditional, made for what I would call an "old school" practice. Most manufacturers have developed a certain way of doing things and they don't see the need to change. They prefer selling the same product over and over. Also, most of my colleagues don't really see the value of stepping outside the box. The whole industry has become so … corporate.
Breaking the corporate mold
It wasn't until I went to Germany and met my Dentsply Sirona rep that I actually started to see something different—something that was clean, simple, elegant, and functional, all at the same time. It was really important for everything to be integrated so that I wouldn't have to think about integrating pieces of equipment from different companies that don't work together. I used to do that in my former practice, and it was always challenging and time-consuming.
Having selected the right Dentsply Sirona equipment, my next step was to design the space around it. I knew exactly what I was looking for. Because I'm very specialized in restorative cosmetic dentistry, I typically see only one or two patients a day and get everything done for each patient in one space. This way they don't have to go all over town to fulfil their treatment needs. Because both my patients and I are spending pretty much the whole day in the same space, I wanted that space to be something that's liveable and elegant and makes people feel good. I wanted an uncluttered, minimalistic design. So, I went with white—white walls, white curtains, white equipment.

Strong first impressions
The first thing patients see when they walk in is the white marble desk. A lot of people tried to talk me out of going with the marble desk because of the high maintenance it requires. But as the patients come in through the front door, they're surrounded by this marble and this energy that comes from natural stone. It makes such a statement and it's really important that this be part of my practice. It's elegant and also luxurious, and patients are encompassed in this very clean and warm cocoon of being taken care of. The white marble, in combination with the white walls and white floor, contrasted by the black marble with our logo on it, gives out a solid impression that there's more here than what's usually offered at a corporate dental office.
 The lighting, display shelves, state-of-the-art equipment, and even self-sterilizing chairs—everything in my new office reflects my brand and the fact that our level of care promises to be above and beyond the treatments offered elsewhere. My esthetic choices often draw appreciative comments from patients, while fellow doctors note that the practice space is quite large and uncluttered, which is not the usual working dentist environment.
 It makes me smile because this is exactly what I was going for. For a long time, I had a mental picture of a spacious white interior contrasted with stylish details in black. I had spent many hours visualizing it and thinking about what it would feel like for patients stepping into my practice for the first time. I'm glad that I was finally able to realize my vision. But I'm even happier with my design choices when I witness the wow effect on the faces of first-time visitors coming in and expecting a regular dental practice space. That is not what they see.
 Editor's note: Take the complete tour of Dr. Fisher's office at drkfisher.com/office-tour/.
PREVIOUS PRACTICE DESIGN FEATURES
Total Dental Care of Lake Norman