Downloadable dental forms: HIPAA authorization records release form
Dental practices need to have the proper paperwork and forms available for office use and for patients to sign. The Downloadable Dental Forms section is here to help!

Oct 20th, 2016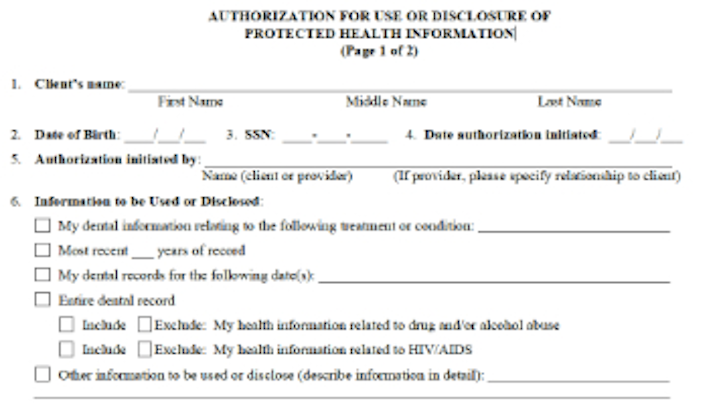 From time to time a patient may request a release of their dental records. Their reasons may include a change in residence, the need for a second opinion, the need to visit an in-network provider due to a change in a patient's insurance coverage, or simply wanting to leave the current dental practice to find a new dentist.
Whatever the reason, your dental practice will need to make sure you are handling and releasing the patient's records within legal boundaries of HIPAA compliance. Protect your patients and your practice by using this month's featured downloadable form, Authorization for use or Disclosure of Protected Health Information.
CLICK HERE or on the photo below to access the form.
More downloadable forms:
End-of-year patient letter for reminder of benefits
Combat no shows by using this form
Periodontal charting form
---
For the most current dental headlines, click here.

---